What I Learned From My Stylist: Simple Changes Can Make All the Difference
I love when my clients send me pictures, because I get to see how they are embracing their new-found style.
My clients know that their lifestyle comes first. I always strive to update and make current their wardrobes — yet still keep with their taste and lifestyle. Sometimes it's updating a pant silhouette.
Sometimes it is trying a different shoe style or adjusting the sleeves on a jacket. Even a small adjustment can make a world of difference.
When I started working with Erika, a stay-at-home mom of two, she expressed how she never felt "put together." When I saw some of her wider-leg, bootcut jeans, I knew I at least wanted to give straight-leg denim a try. If it felt right to her, I knew that this simple change could really update her look.
She also had been wearing black ballet flats as part of her everyday mom uniform. She is on the go all day so I knew if I could find her an equally comfortable loafer in a metallic finish, this would also be a small change that could up her style game. The longer toe box, as opposed to the short toe box of a ballet flat, would lengthen her leg line. The metallic finish of the shoe would add style and draw attention down (add length and volume to her foot), balancing her silhouette. The short toe box of the ballet flat made her feet appear disproportionately small.
Finally, I encouraged her to apply a tried-and-true style principle: The Third Piece. Practice going beyond just a top and bottom for your outfit, but consider adding a third element whether that is a scarf, a jacket or other layering pieces, necklace, etc. This third piece pulls your outfit together, making it more a "look."
Here is what Erika had to say about her new everyday mom look:
"I learned that one simple change – such as a pant leg style, a slightly shortened hem, or a different shoe – can completely transform an outfit, make it more polished and take it up a notch. This especially applies to details I normally wouldn't have considered, such as straight leg jeans instead of my usual bootcuts; that I can even wear a full midi skirt; the sleeves of a blazer taken up just a few centimeters; or metallic driving moccasins over regular black ones. I had my own ideas about what suited me, and while a few of them certainly did, Marisa opened my eyes to so many tweaks that infinitely upgraded my look – ones I never would've considered without her assistance!"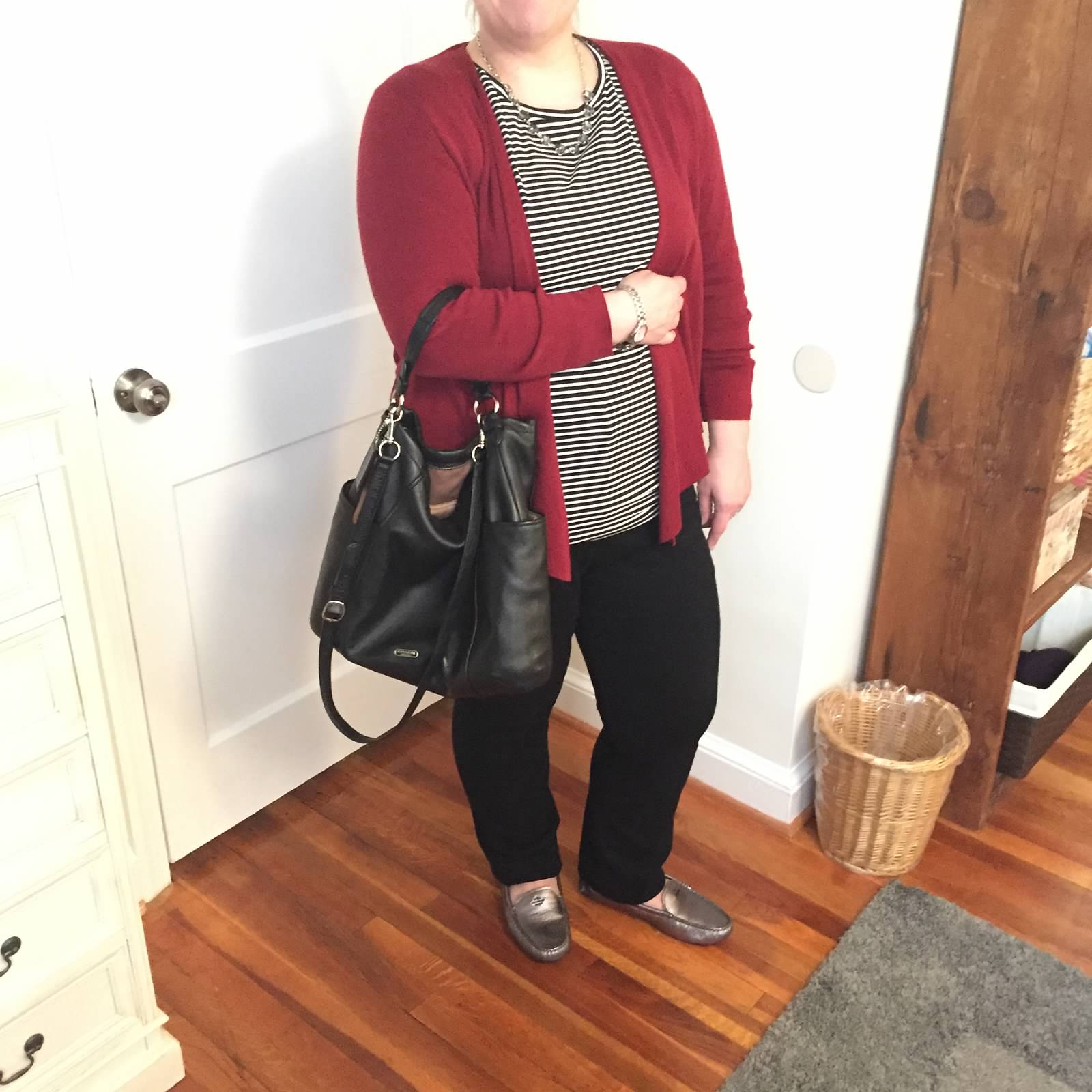 Want to learn more about Marisa's styling services? Interested in learning something new about your own personal style? Email [email protected] to find out more today!