The Summer Capsule Wardrobe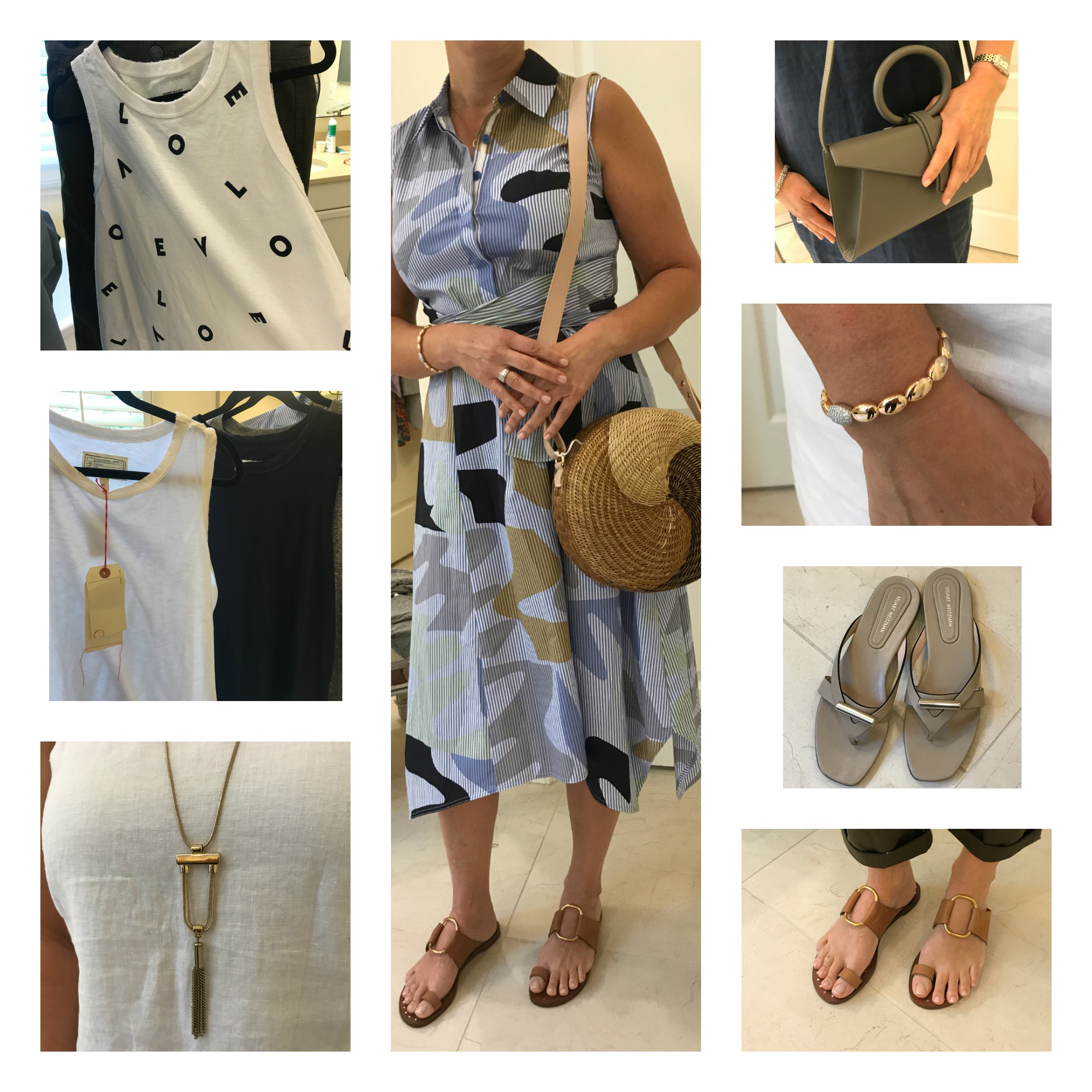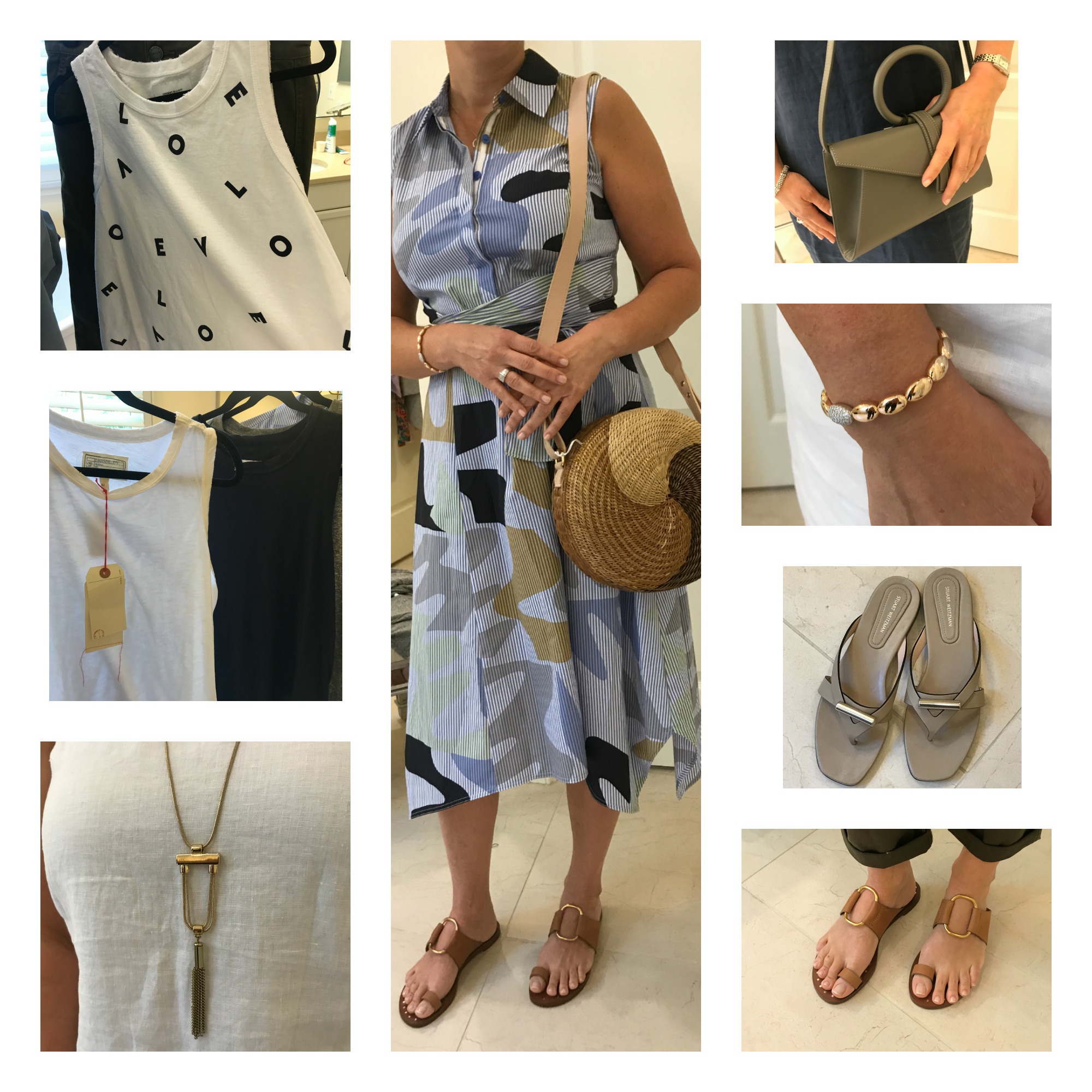 Summer  is often my clients' least favorite season, style-wise.  Ugh shorts. The heat. The sweat. How do you look pulled together without that third piece layer?
Every summer, I am tasked with creating go-to capsules of easy, breezy summer looks for clients. I documented a
capsule
from last spring/summer and thought it would be fun to document a few looks from my latest capsule creation for my client, a stay-at-home mom whose daily look ranges from super casual running errands to slightly dressier for mellow dinners out with her husband and friends.
The key? Everything goes with everything. Our neutral color story was primarily blues and whites with some army green thrown in. Any accent color we chose was muted and and acted like a neutral — like the light peach v-neck t-shirt.
I also  wanted to give her options to go "cool" with silver jewelry and grey/taupe accents or "warm" with that great luggage tan and gold jewelry. We even boxed the jewelry together that goes with the
Tory Burch tan sandals
and the silver jewelry to wear with the taupe
Stuart Weitzman pair. 
Check out her final looks and tell us, do you have a go-to summer capsule that makes getting dressed simple and stylish?