Spring Style Workshop: Working Transitional Pieces into Your Wardrobe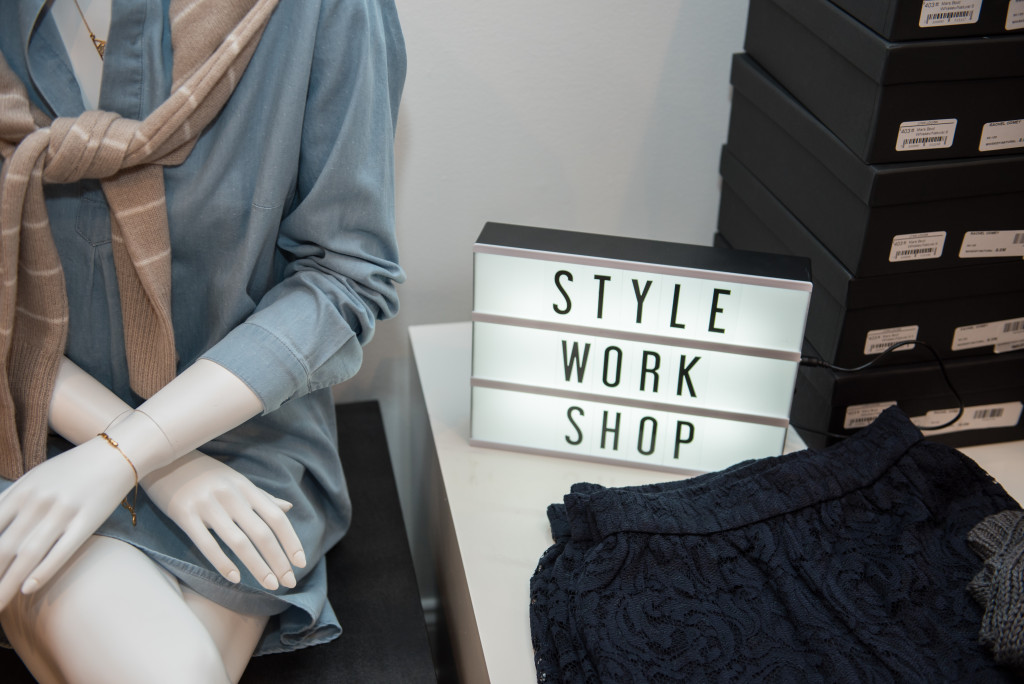 This month, we partnered with Georgetown boutique, Lynn Louisa, for a spring style workshop, featuring some unsung wardrobe heroes: transitional clothing. Transitional garments — you guessed it — move effortlessly from season to season.
The sun and spring air filtered into the boutique, ushering in workshop attendees. Soon the store was buzzing with women there for the sold-out event. I love partnering with local businesses for seasonal style workshops because I get to meet new people and introduce my existing clients to some shopping gems  in the city.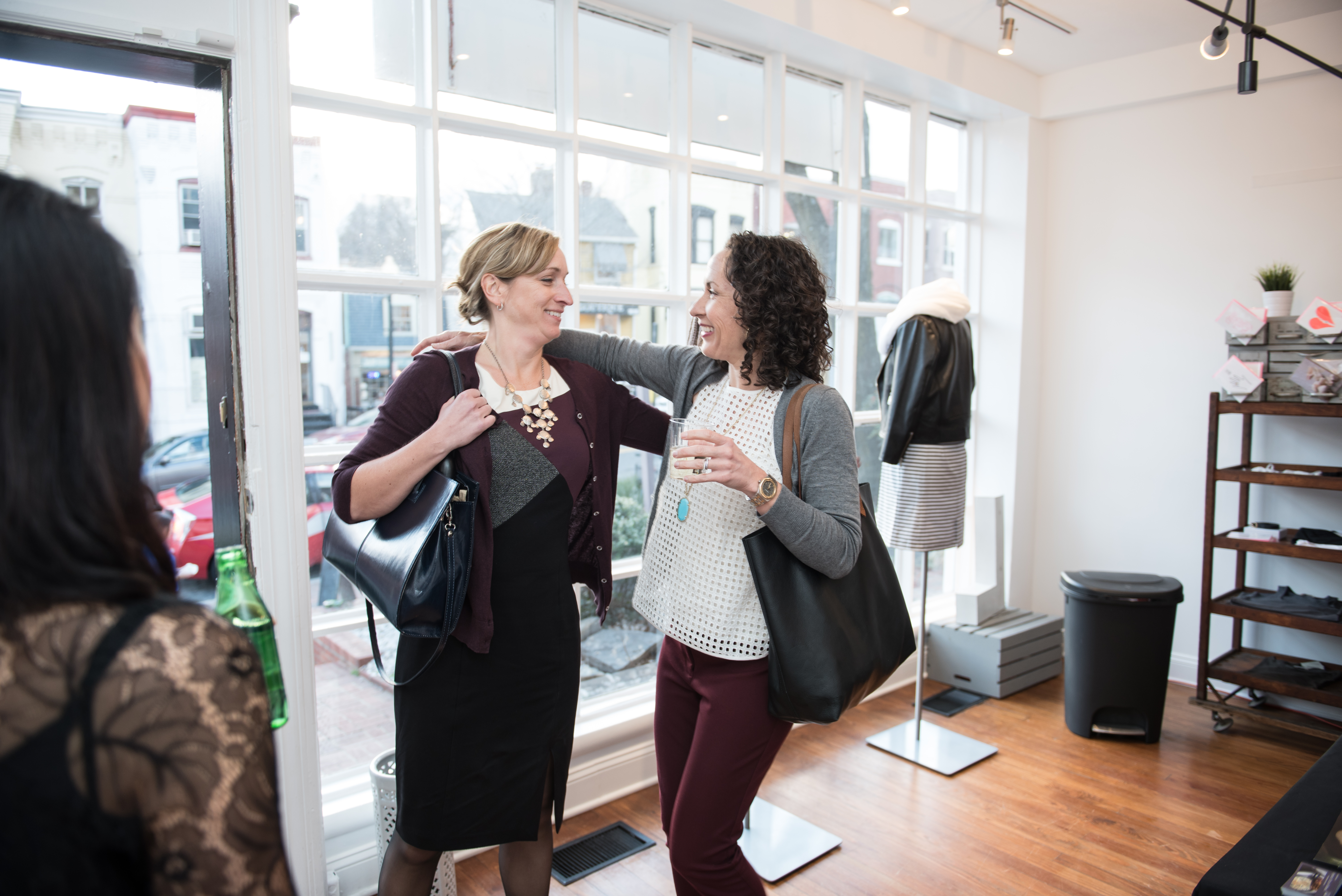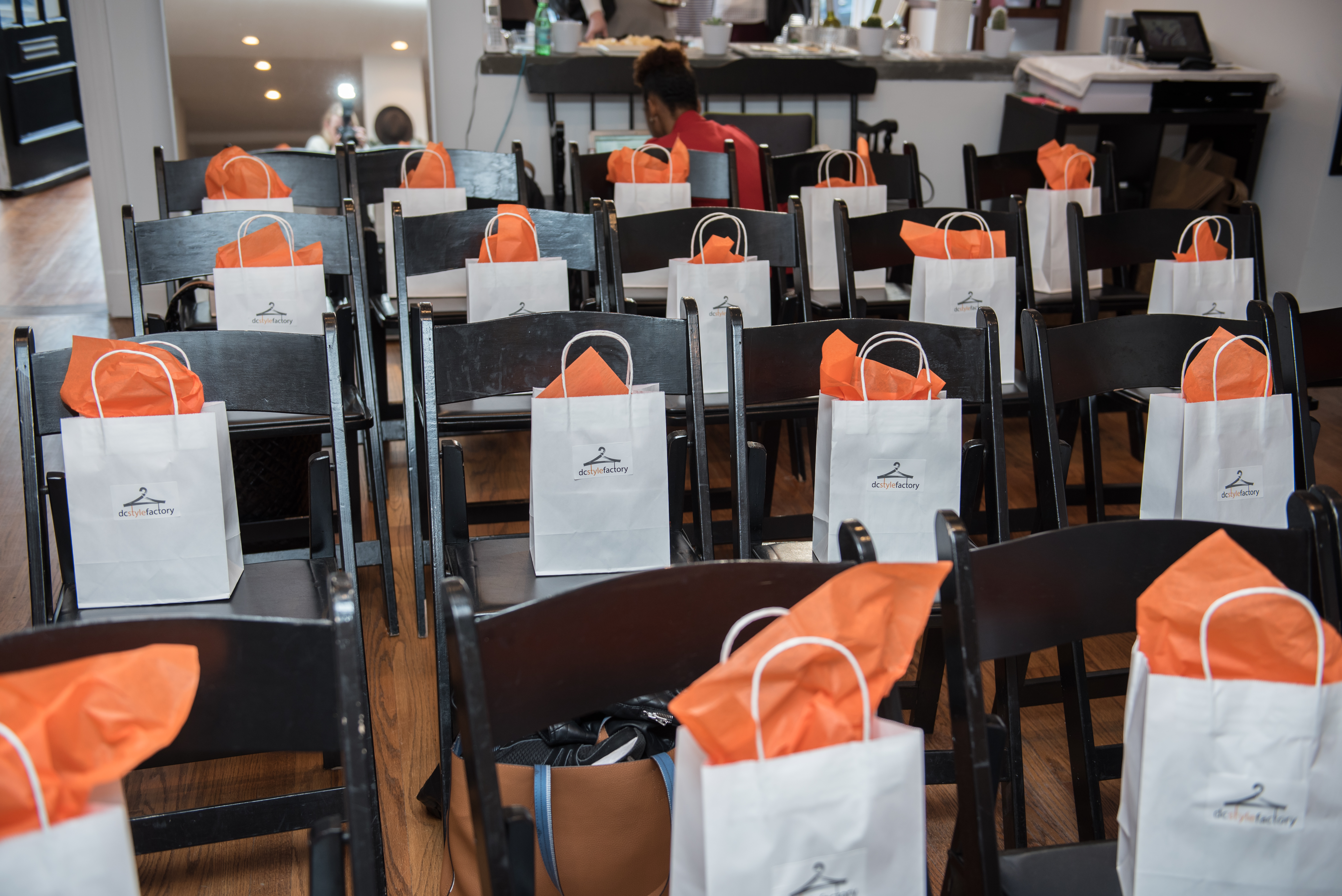 The presentation kicked off at 7 p.m. I gave my picks of garments to take you from winter to spring, including lightweight cotton-cashmere sweaters, silk sleeveless shell blouses, leather jackets, silk shirt-style dresses, ankle boots, chambray button downs and more. Our models showcased the looks so attendees could see, first-hand, examples of how to mix-and-match these wardrobe workhorses.
The group of women included a mix of my regular clients and many new faces. There were lots of great questions, including how to wear one fashion-forward longer, slouchy Ganni jacket (one of my favorites in the shop) without looking like you were getting ready for spa treatment. Following my presentation, the DC Style Factory staff gave one-on-one pro-style advice to all attendees. Imagine having your own personal stylist for an entire evening!
The energy in the boutique was all positive vibes. We drank and ate, shopped and talked style. Thank you to Patisserie Poupon and Pinstripes for the tasty eats and treats. And a special thank you to all our attendees for the smiles and laughter that made the evening exactly what I had envisioned.
We hope you'll join us for our next style workshop! Sign up for our newsletter for notifications. Chief Stylist Rosana Vollmerhausen has more than a decade of styling experience. She has both radio and TV experience. She speaks at and produces style workshops for a variety of social and professional groups. If you are interested in having DC Style Factory at one of your events, email [email protected] to find out more!