A Bigger Picture Workshop: Talking Style and Confidence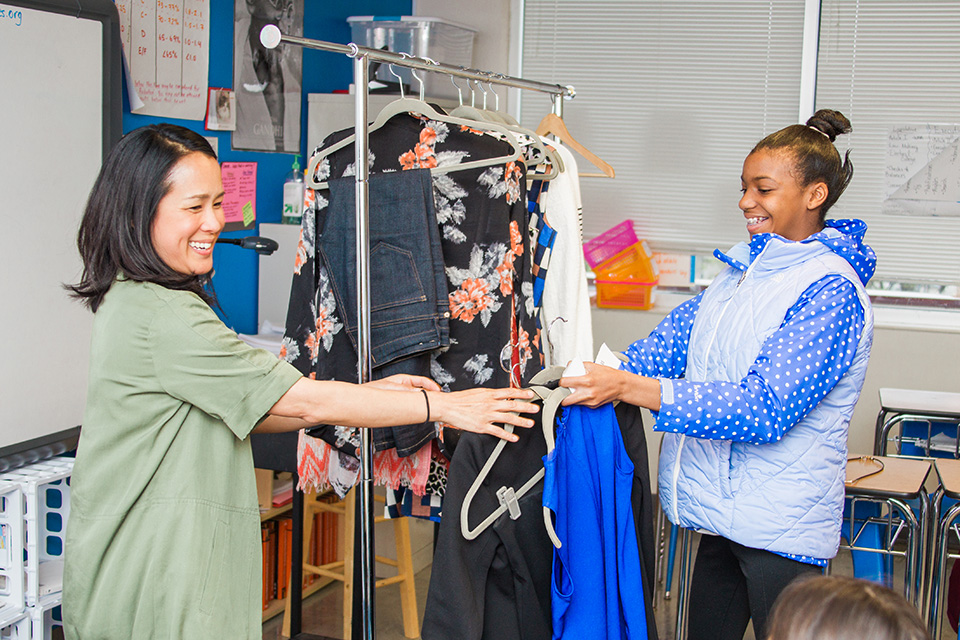 Last weekend, I had the honor and pleasure to work with a group of 13-year-old girls at E.L. Haynes Public Charter School in Washington, DC. The event was sponsored by A Bigger Picture — a nonprofit organization that provides girls in the DC and Maryland areas with exposure to new experiences through comprehensive workshops, enrichment activities, community service projects and more.
We arrived at the school on Saturday morning just as the snow/rain mixture started to come down. That did not dampen our spirits, though!
I started our workshop with how I started. I discussed the lessons learned in my career as a journalist,  the owner of a boutique and finally, today, as the owner of a personal styling business. Each career has given me the know-how and tools to succeed as an entrepreneurial businesswoman.
We then moved on to fashion and style! My first question to the group was, "What do you think of when I say "fashion?" The girls came up with great responses — runway shows, money, rich, glamorous. I added couture, Milan, Paris, Fashion Week, what's in and what's out.  Then I asked, "What do you think of when I say 'style?'" Again, they came up with great responses: confidence, personality and attitude.  We discussed how fashion is the relationship to the external while style is the relationship to the internal — who we are on the inside reflected by what we wear.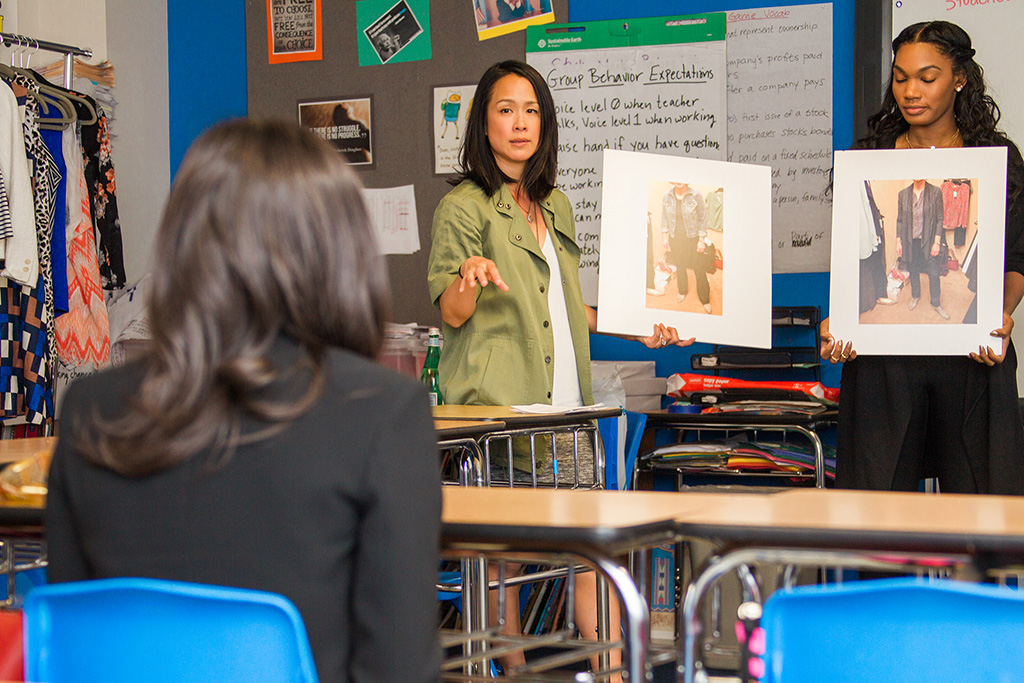 We send a message through our clothing and what we wear tells the world something about who we are. It can tell someone what we do for a living — like a doctor or nurse wearing scrubs. It can tell people where we are going — like a man in a tuxedo. And, it can tell people about our interests and passions. For example,  a rocker wearing studded boots and leather.
Next we got some visual examples of what can happen to a person when the external accurately reflects the internal.  We took a look at some photos of my clients — before working with DC Style Factory and after. We looked at not just the difference in clothing, but the difference in body language, making that connection between personal style and confidence. We send a message with what we wear. If we feel good in what we are projecting to the world, that can have a positive impact on how we perceive ourselves.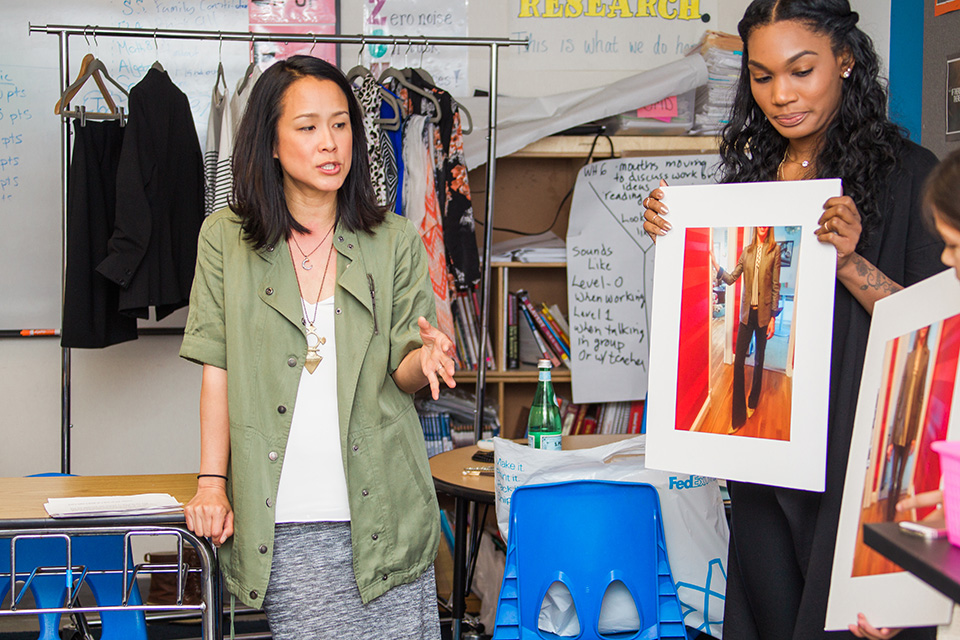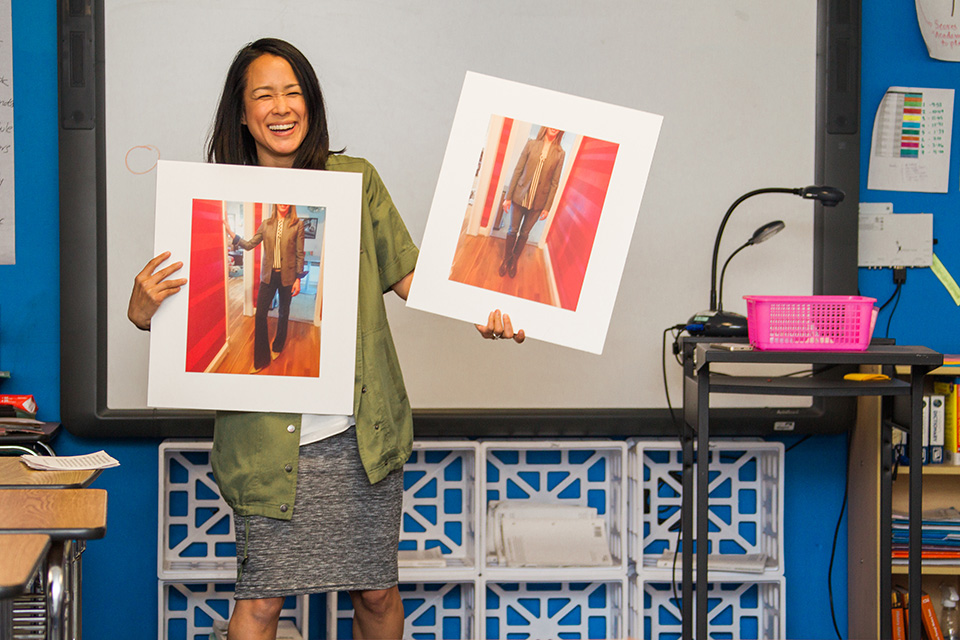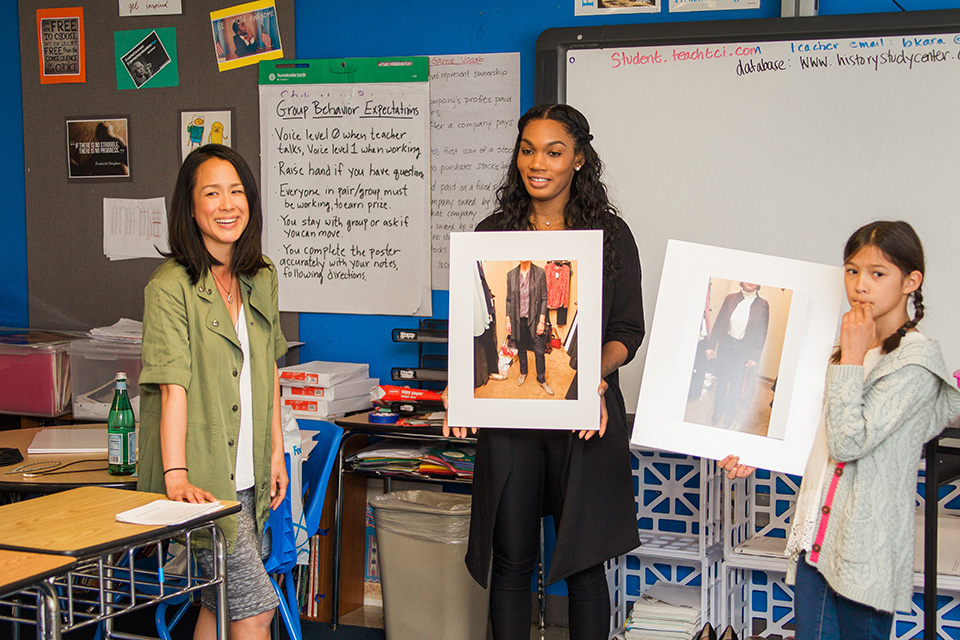 The last activity of the morning was a fun one — Style the Stylist! I had each girl draw from a basket a slip of paper that had an event I would be going to. Their job would be to style me appropriately for that event.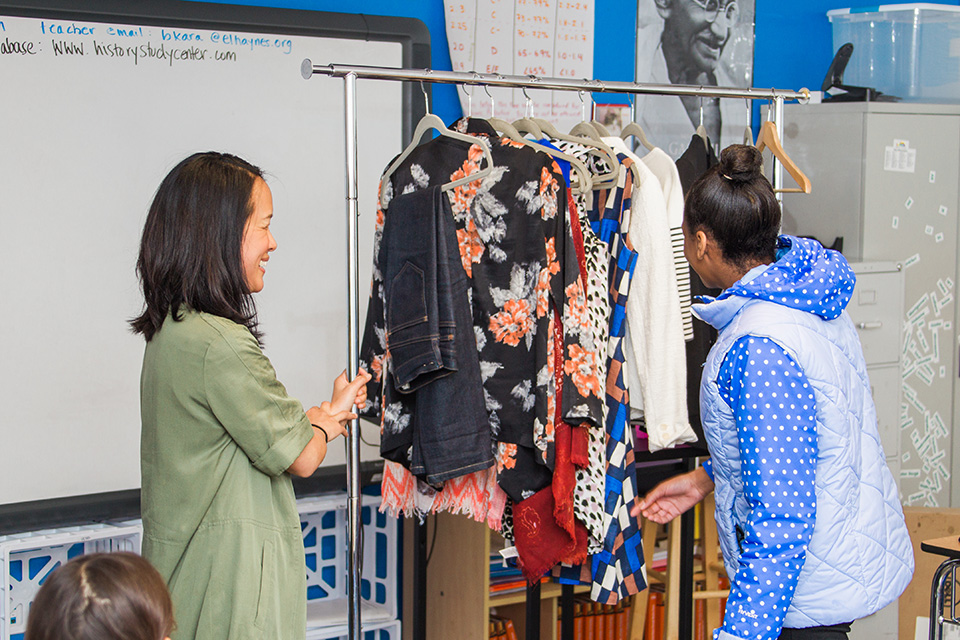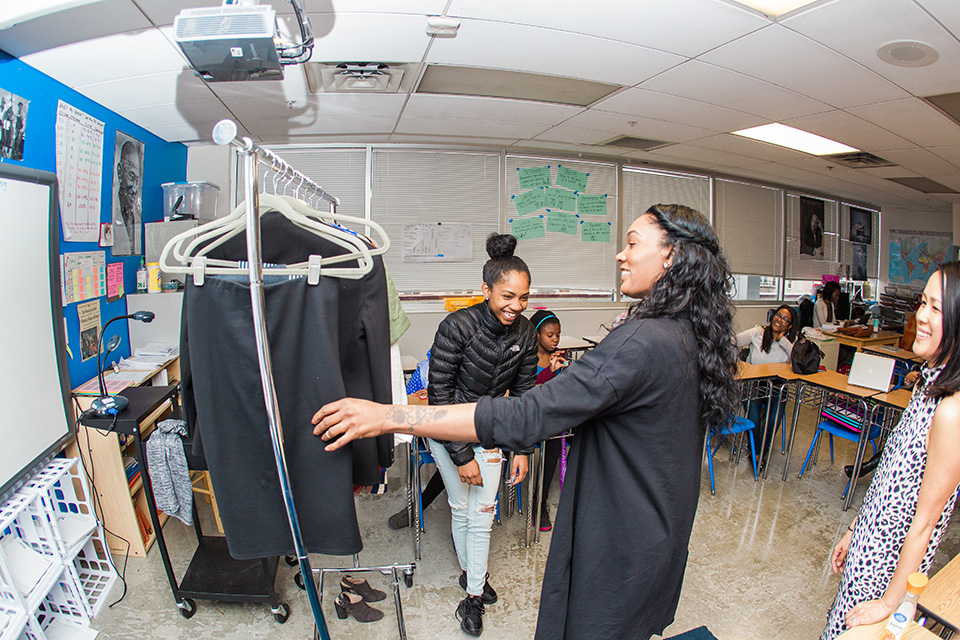 The first one was to style me for work in an office. Nailed it!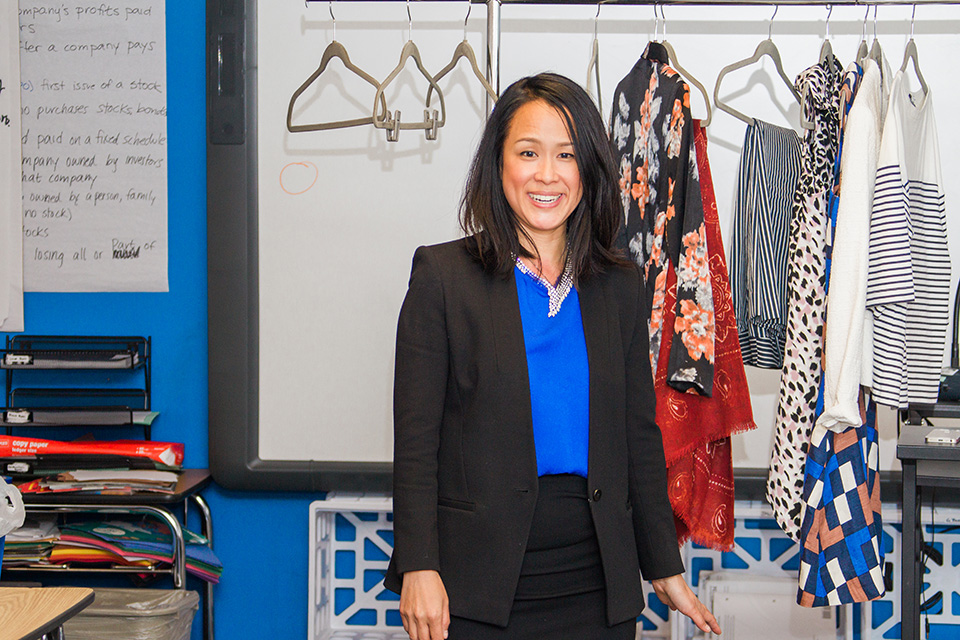 Then a wedding…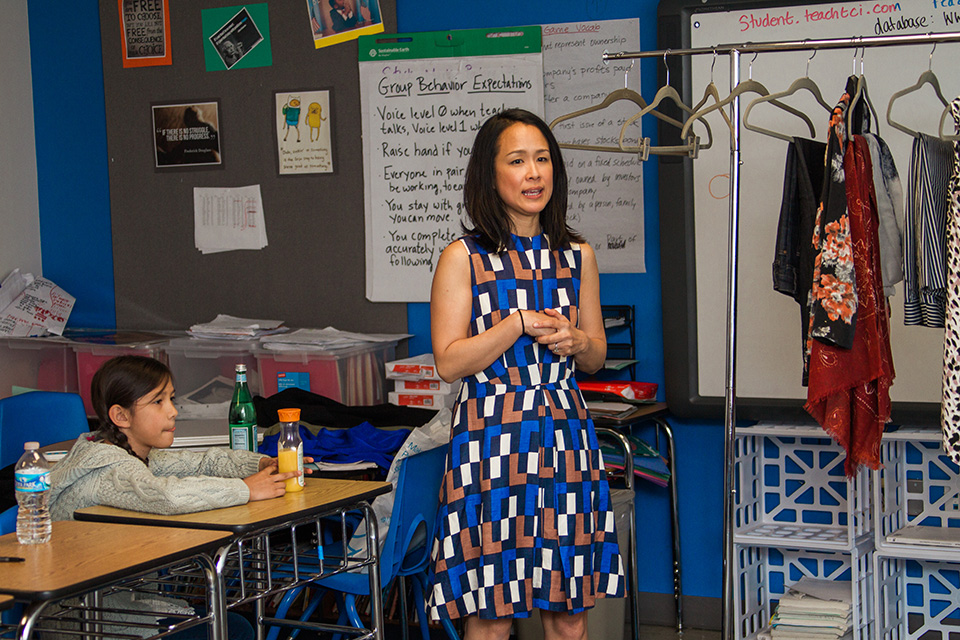 Third was to put together a look for a nice, fun dinner out.  I loved how the young lady who drew this  really worked her styling chops. She first put me in the minidress, blazer and flats. She took one look at me, shook her head, removed the jacket and put me in heels. I do this everyday as a stylist — make adjustments and changes. It is being able to quickly recognize and say, "Nope, not quite right. Let's try something else" that makes for a good personal stylist. And..voila! Ready for a date-night out!
And last but not least, this is my outfit to go bowling with friends.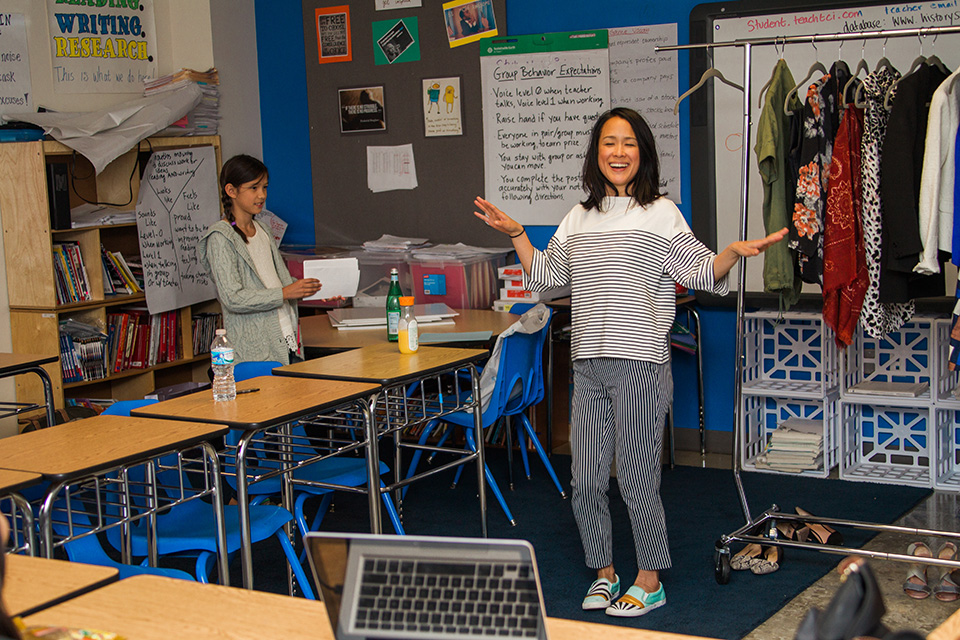 Thank you to all the young women of A Bigger Picture for having us. It was a blast and so impressed by all you ladies!
Photos by Sarah Marcella Photography.