Nordstrom Anniversary Sale, Reconsidered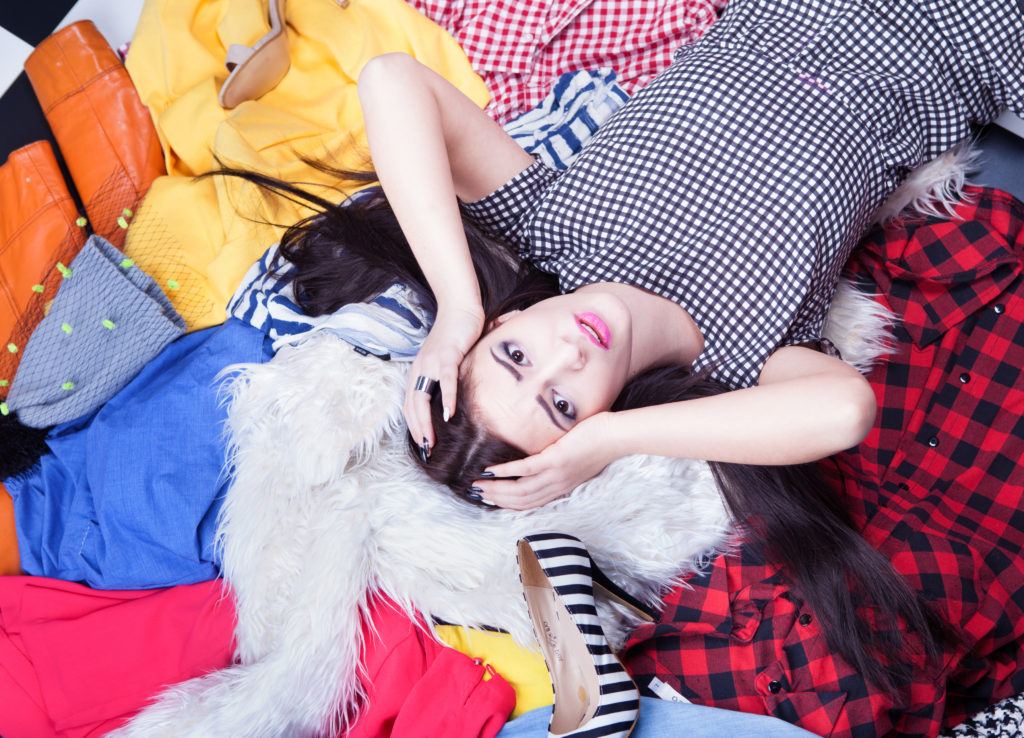 I didn't plan to write this blog post. After 10 years of working on closets, shopping with clients, and styling men and women, I have seen how sales can lead to waste, disorganization, and even stress. They also lead to unrealistic expectations about the true cost of clothing. I had a number of people contact me on social media and via email asking what my Nordstrom Anniversary Sale picks are.  I thought it would be an opportunity to not only share my picks (what's left of the sale because part of the allure of the sale is the I-don't-want-to-miss-out frantic buying that goes along with it), but also some of the thought process we go through with our clients when we shop together.
As a personal stylist, it is important for me to balance the fun and beauty of fashion with the real-life economics of the industry. When we shop sales only, we start to believe that all clothing should be at a bargain-basement prices, not taking into consideration the production, retail, marketing, and staff costs it takes to bring you that garment. I owned a boutique and worked retail for a decade before that. I know what it takes to sell clothes and the cost to the business owner, designers, etc.
I know what you are thinking: "Yeesh…who invited the Grinch Who Stole My Nordstrom Anniversary Sale?" There is no question: I love Nordstrom. Between online and in-store, Nordstrom sees my team and me 30 hours a week on behalf of our clients. No better retail for the range of styles, price points, and sizing. I also love a great deal as much as the next person, but I advocate shopping smart first, no matter what the discount is or what the price tag says.
With that in mind, there are some style and wardrobe pieces that do make sense to purchase during a sale.  And, don't worry, if an item sells out, they don't have your size, or you are just not feeling the selections below, don't worry. It's not the last sale, good deal, or shopping opportunity you will ever see. There will always be another Nordstrom Anniversary Sale!
The Third Piece
By now, you we have drilled the whole "third piece" rule to creating a pulled-together, complete look. If you have been looking for that third piece — a blazer, utility jacket, long cardigan, draped vest — this is a good time to take a look at what Nordstrom has to offer on sale.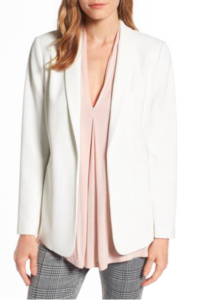 Vince Camuto White Textured Blazer, $98.90 Anniversary Sale, $149 regular
Halogen Cashmere Waterfall Vest, $98 Anniversary Sale, $149 regular
Halogen Cashmere Cardigan, $98.90 Anniversary Sale, $149 regular
Halogen Long Cardigan, Anniversary Sale, $49.90, $79 regular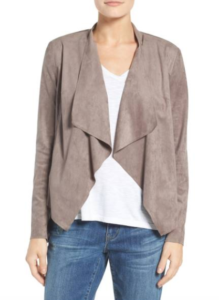 Kut Faux-Suede Jacket  Anniversary Sale: $58.90, regular $88.00
Bags
A sale is a great time to replace your carryall. Bags can be pricey and if you can catch a good one on sale, I recommend pulling the trigger. I also typically recommend buying clutches on sale — dressy and oversize. People often are reluctant to spend money on a bag they don't use everyday so if you find a great one on sale, go for it! I didn't find any as part of the anniversary sale that really wowed me so I stuck with day bags.
BP Faux Leather Tote, $35.90 Anniversary Sale, $55 regular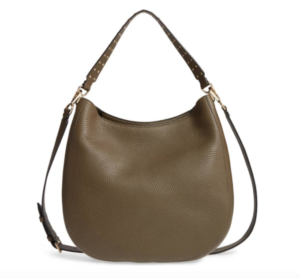 Rebecca Minkoff Leather Hobo, $216.90 Anniversary Sale, $325 regular
Madewell Paint Stripe Transport Tote, $129 Anniversary Sale, $198 regular
Jewelry and Accessories
I always encourage my clients to buy accessories while traveling and on sale. It's a great way to try out new pieces with little financial commitment.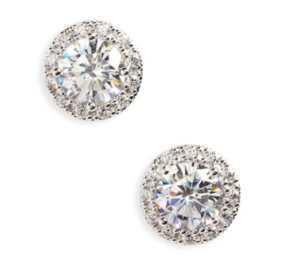 Cubic Zirconia Studs, Anniversary Sale $64.90, $98 regular
Stick Ball Earrings, $29.90 Anniversary Sale, $45.00 regular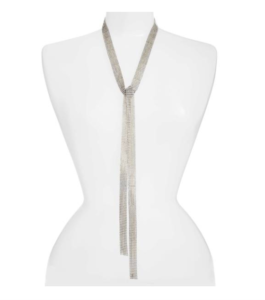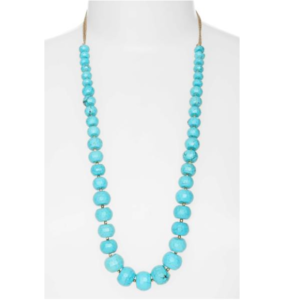 Outerwear
One of the most common things I update in a client's closet is the work/dress coat.  Usually, I find a coat that is a couple decades old and in dire need of an update. Because they are an investment that can run upwards of $200, people will often wait and wait and wait to update. For this reason, it's a great piece to shop on sale.  Look for a 3/4-length coat in a neutral grey, camel or a soft pastel that is easy to accessorize with different color and pattern scarves.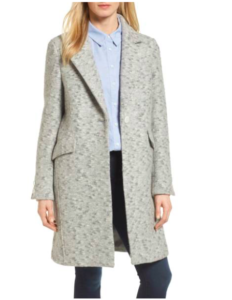 Diane von Furstenberg Walking Coat, $339 Anniversary, $598 regular
Ralph Lauren, $139 Anniversary; $220 regular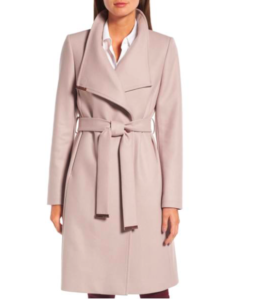 Ted Baker Long Wrap Coat, $384 Anniversary, $575 regular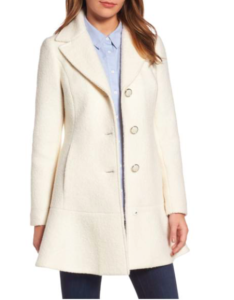 Kenzie Notch Lapel Peplum Coat $139.90 Anniversary, regular $218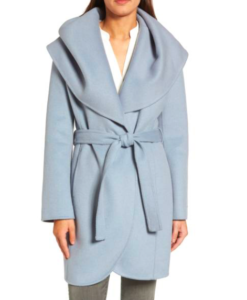 Tahari Maria Coat, $158.90 Anniversary, $238 regular
Halogen  Asymmetric Moto-Style Wool Coat, Anniversary Sale $129.90,  $199 regular
LBD
Nothing like an upcoming cocktail, wedding, etc. event to get you in a complete state of panic. And then you're supposed to spend money wisely in that state? I always tell my clients, if you find a great dress on sale, it fits well and you feel good in it…buy it. That dress will be your go-to for any dress events and you eliminate that panic shopping that often leads to "I wore it one time" purchases. It doesn't necessarily have to be black, but we all know  you can't go wrong with an LBD!
I combed through the dresses that were part of the Anniversary Sale, but came up empty-handed. There were many that were…just fine. But none that I would likely pull for a client.  If you don't have a go-to dress for cocktail or evening events, make it something you look for when you are shopping sales both online and in-person.