Cropped Flares at Work?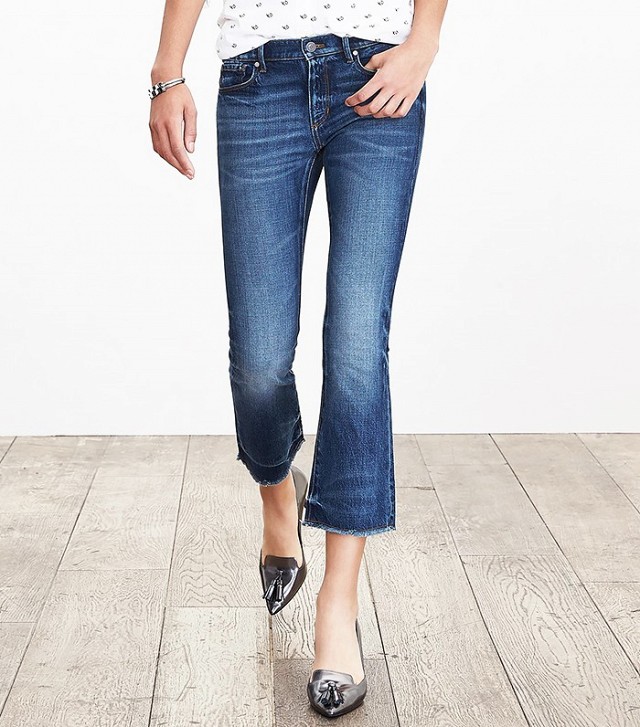 One of this year's hottest trends is the cropped flare — both as jeans and trousers. We saw it come on the scene in 2015 and since then, the look has gained more momentum. We've all seen denim cropped flares, but now we've been seeing an explosion of cropped flare trousers for Fall 2016 and it made me wonder, would our clients wear these trousers for work?
Our clients' workwear ranges from dressy professional all the way to casual. The common thread for any work environment is to avoid anything that can come off sloppy; we want the look to feel polished and put together.
Cropped flares are now not just limited to an exaggerated flare; many brands have released jeans and trousers with different widths and lengths that give it a more classic and streamlined feel, making them suitable for the workplace. If you are tired of pulling the same work pants out of your closet everyday, I want to show you how you can go a little more Jane Birkin-esque for work!
Conservative/Classic Professional: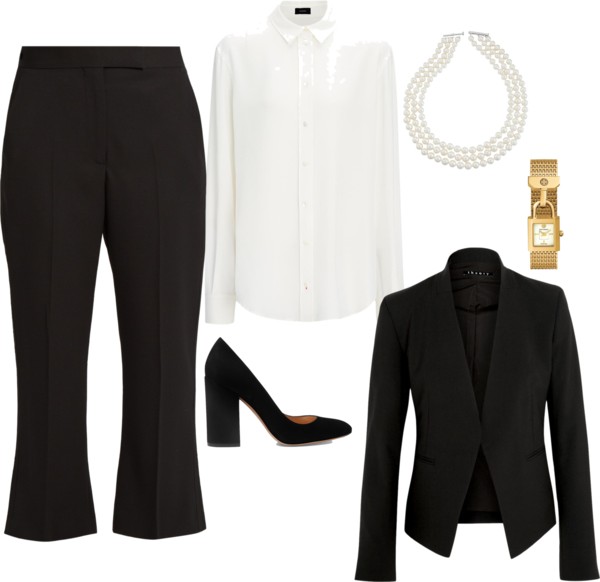 To keep this look professional and polished enough for a conservative office setting, try sticking with monochromatic, neutral colors. Opt for a pair of cropped flares that has a slimmer leg and hits at or right above the ankle. Adding classic work staples, like a black blazer, pointed toe black pumps and a simple white silk button down, make the look purposeful. Pearls and a gold watch add a refined, feminine touch.
Business Casual:
If you work in a business casual office, you don't have to always do traditional suit separates, so have a little fun! You can wear a pair with a more dramatic flare or even a printed pair since the setting is not as formal or as conservative. Pair these trousers with simple, classic pieces; keep colors neutral, which grounds the trendier silhouette.
Casual/Creative Work Place:
So you work in a very casual office where you are allowed to wear jeans, but you want to take a break from repeating your favorite skinnies. To wear a pair of cropped flare denim to work, you need to add structure with a blazer. A more casual pair like these become more work-friendly when paired with tailored pieces. However, don't reach for a standard-fit blazer; opt for a more of a boyfriend style. The roomier silhouette balances the cropped, flared volume of the jeans. While these jeans look great with slides and slip-on flats, do a polished pump for work. Cropped flares feature almost always mid to high-rise waist, so tuck in your blouse to showcase your waist and lengthen your leg line.
For more tips and information on personal styling services contact me at [email protected].