Three cheers for the woman of the hour!
Earlier this month, DC Style Factory had the honor of hosting an event to honor the 10-year anniversary of one of our favorite style bloggers, Alison Gary of Wardrobe Oxygen. Wardrobe Oxygen provides thousands of readers everyday with on-the-nose style advice delivered with Allie's signature dose of humor, wit and warmth.  The crowd that came out to support Allie's work was like a group of girlfriends hanging, eating, drinking, laughing, dancing.
When we decided to host this event I immediately knew the perfect venue - my wonderful friend Sak's restaurant, DC Noodles on U Street (that's me smothering him in the picture below — LOVE me some Sak Pollert). I could picture the party in his event room at the restaurant. The space is equal parts cool and modern, unpretentious and  intimate.  We designed the Thai fusion menu together from the mini soba  noodle bowls to the pad thai wraps to the specialty cocktails and more. Sak generously donated 20 percent of drink proceeds to Dress for Success.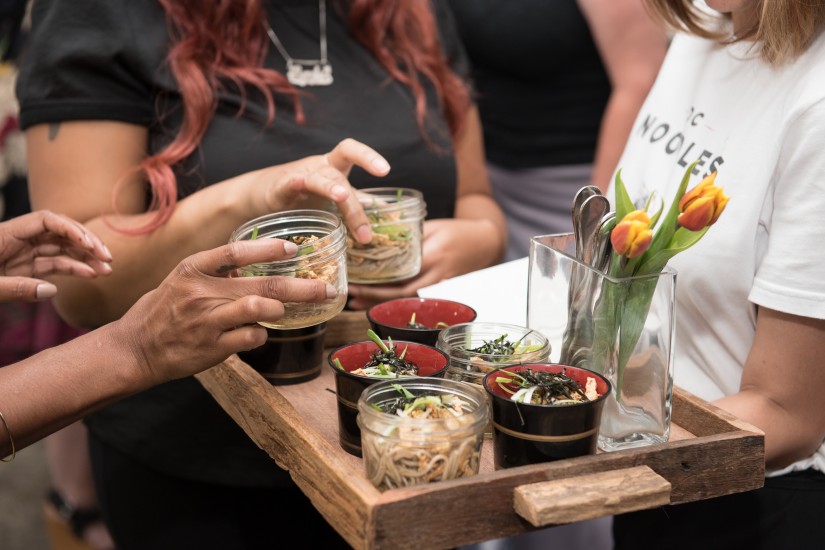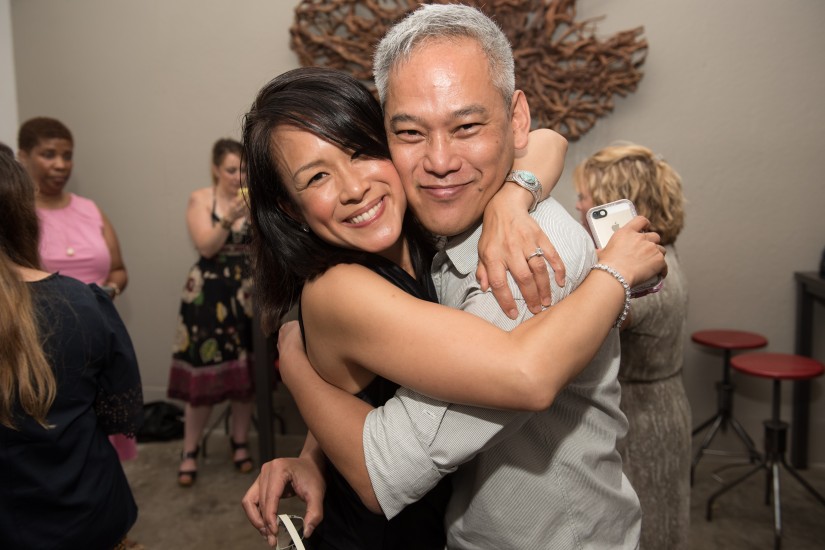 The room was filled with Allie's friends, family (yes that is her spectacularly adorable daughter Emerson below), supporters and colleagues. Loved looking around and seeing local bloggers and women business owners I have come to know and respect:  Tammy from A Loyal Love, Virgina from DeNada, Vivi from Heart, Print & Style, Sydney Page from Chic Stripes, Alison from DC Celine,  E from Distric of Chic, Maria from A Very Busy Mama, Christen from The Shoe Hive, writer Amanda Miska, writer Chelsea Henderson and so many more.
Allie gave a heartfelt speech with tears and laughter. She thanked all of our amazing sponsors — businesses and brands who made the evening possible:
Betsy Fisher,South Moon Under, Anthropologie, GoodWood, Proper Topper, Dobbin Clothing, Scratch DC, Kimpton Hotels, RestoPresto, Jag Jeans, Talbot's, Nora Gardner NYC, Karen Kane,  Social Shop Media, Dagne Dover and Zophia.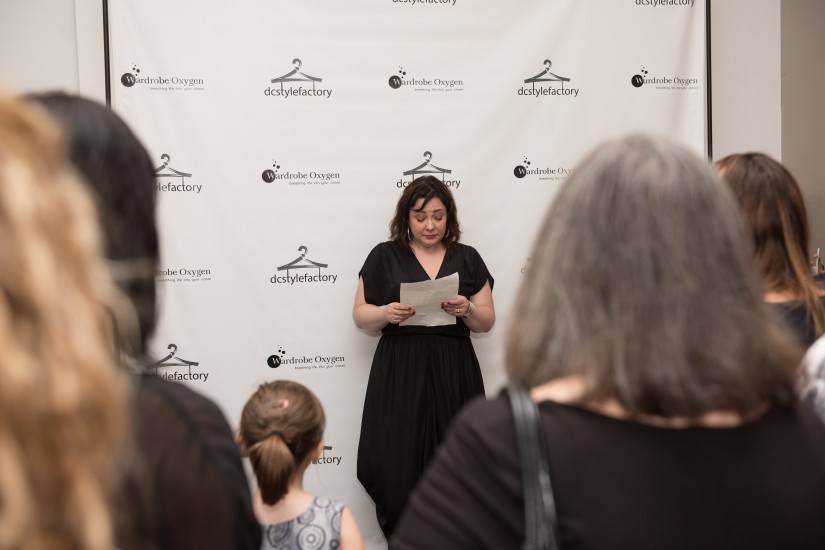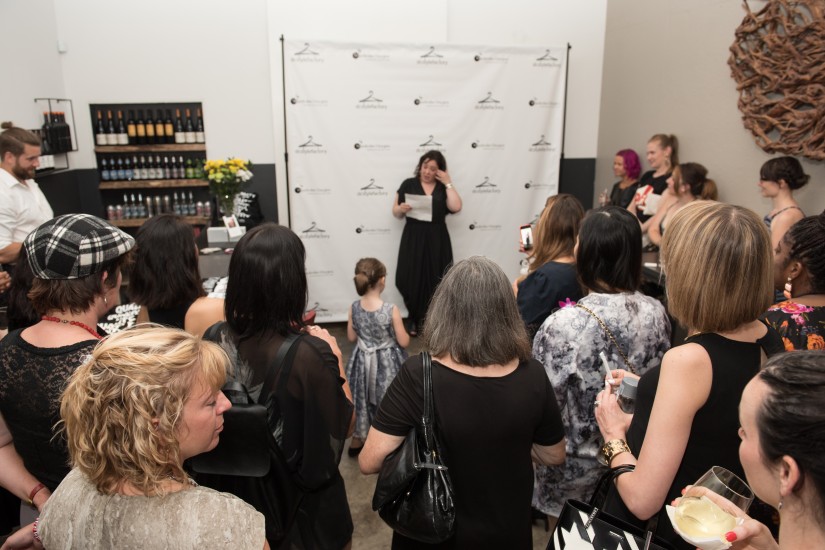 Allie's blog is not only a DC Style Factory favorite, but Allie has become a colleague I turn to for business advice and feedback. She is also a wonderful friend I call upon when the going gets tough as a small business owner. She tells the truth as a friend…just like she does on her blog. It is what makes us all — readers and friends alike — love her.
After the emotional speeches were done it was time to…PARTY! The evening was exactly what I envisioned when I proposed hosting it months ago — fun and silly and, most importantly, all about women coming together to support one another. Thank you to everyone who came out to cheer on one bad-ass woman. And I also have to thank my wonderful staff for the hours they put into planning the event.
DC Style Factory was honored to be part of such a special night. Here's to the next 10 years, Allie!
Thank you to Emma McAlary who captured in photos the joyous mood of the evening perfectly.