Winter 2017 Style Workshop: Three Easy Ways to Elevate Your Everyday Style
Earlier this month, I had the pleasure of hosting our Winter Style Workshop at one of my favorite new boutiques — Oak in Kensington, Md. Owner Gayle Herrmann  and I go way back…to her days as the owner of Mustard Seed in Bethesda. When I found out she was opening her new outpost right in my backyard? I knew I'd be there pulling for clients and buying for myself.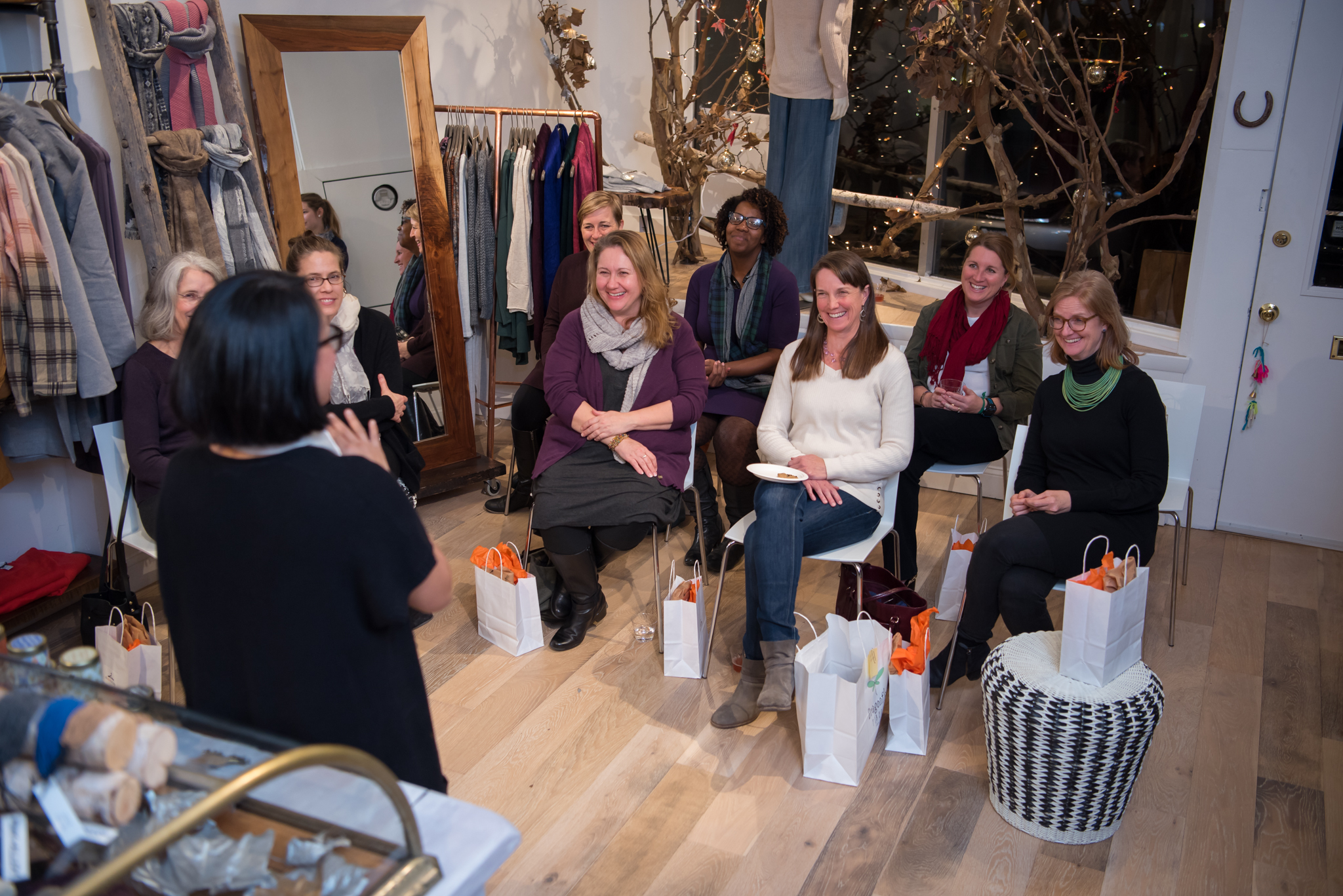 I had already done a Fall style workshop at Steadfast Supply so I hadn't planned to do a Winter workshop. But, I had some friends and clients in Maryland reach out and ask why I was always doing events in D.C. and Virginia. I had to give my Maryland folks some love! And a style love-fest it was.
We talked easy ways to step up your everyday casual style including elevating your base layer (hello soft buttondown shirt, goodbye ratty tee), adding that third piece (my favorite for the past few seasons is the soft utility jacket), and giving your denim or leggings look a rest and wearing a day dress instead (hello, draped, comfy matte jersey tank dress that can be worn a million different ways).
A special thank you to my gorgeous models, DCSF personal stylist Marisa Gonzalez, boss lady and frame master Meredith Freedom Forte of Silver Spring-based Frame Avenue Design, and DCSF Personal Stylist Lenà Burns. Also a shout out to Kensington's Baklava Couture — one of my personal favorite small local businesses with Greek artisan pastries that are TO DIE for — and Dragonfly Fibers for the goodie bag treats that went out to all our guests. Finally, thank you to Kevin Burns for capturing on film the fun and spirit of the evening.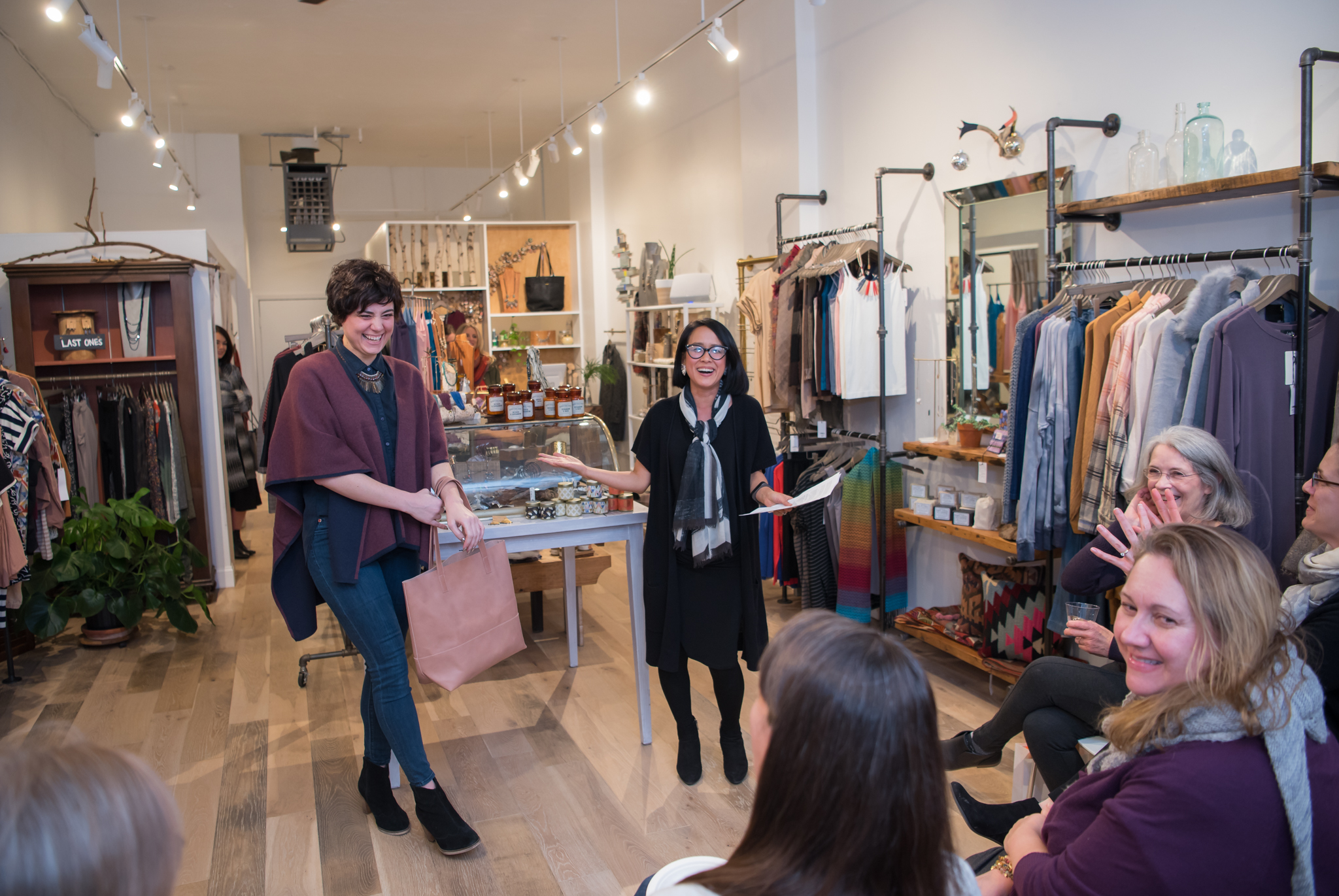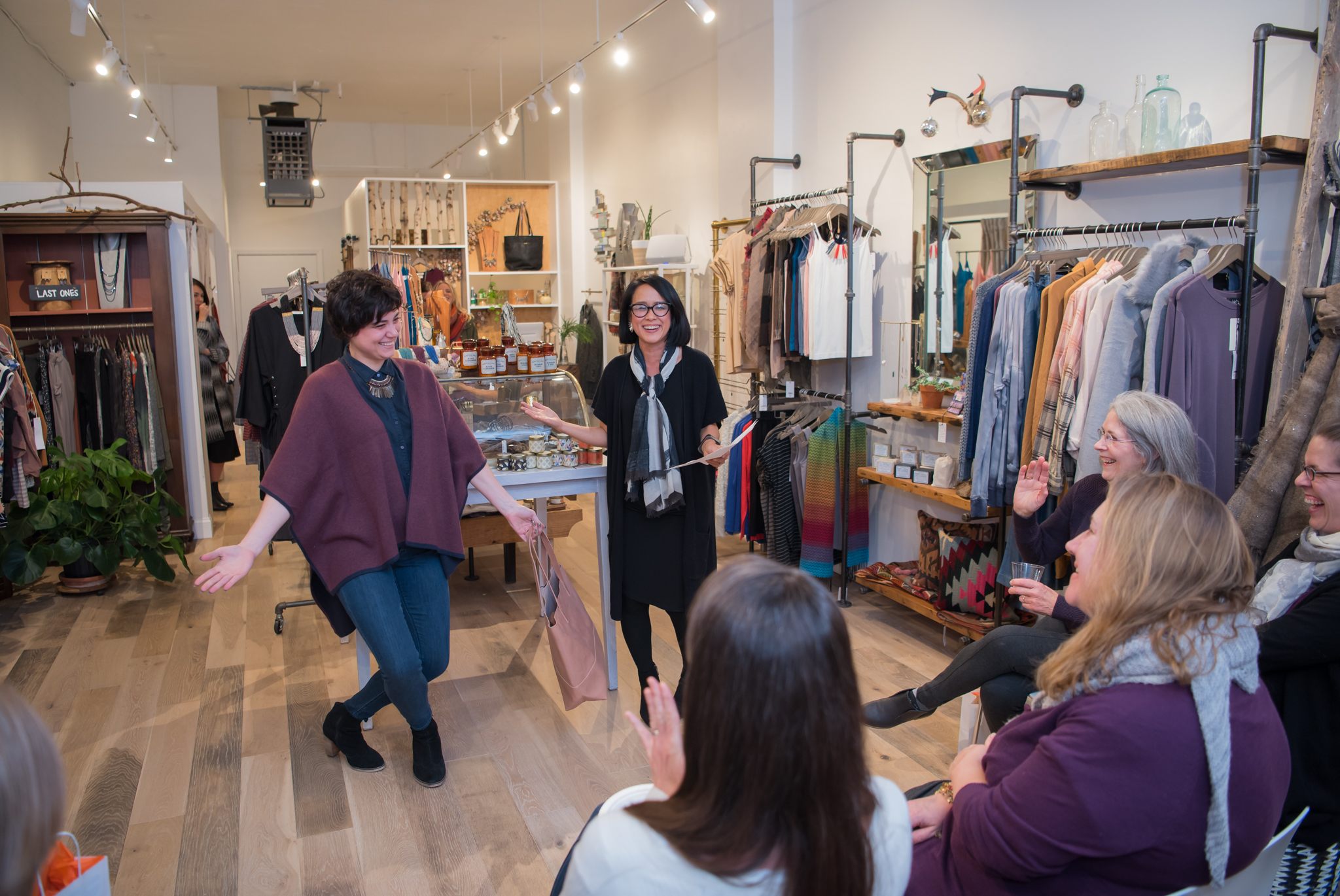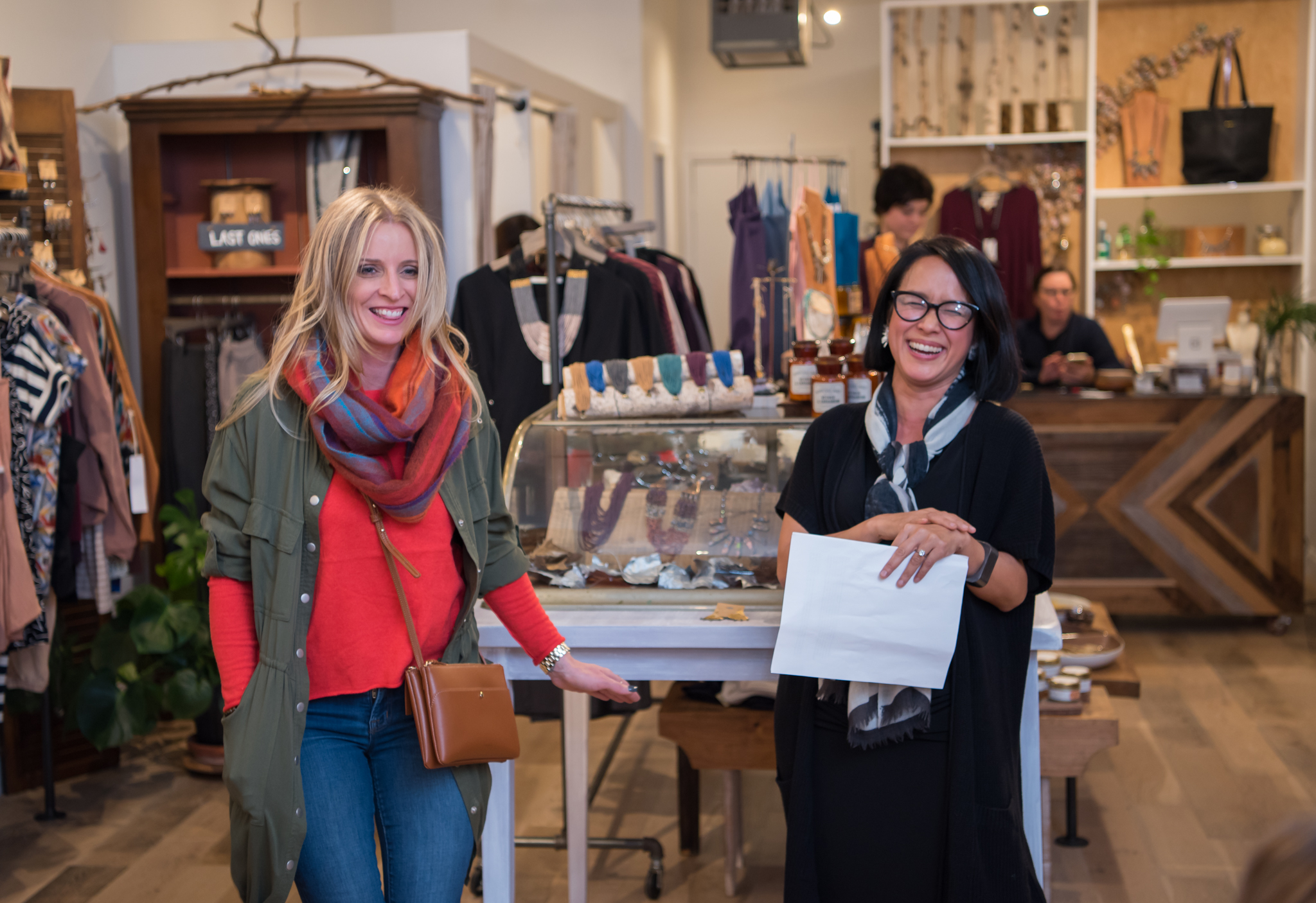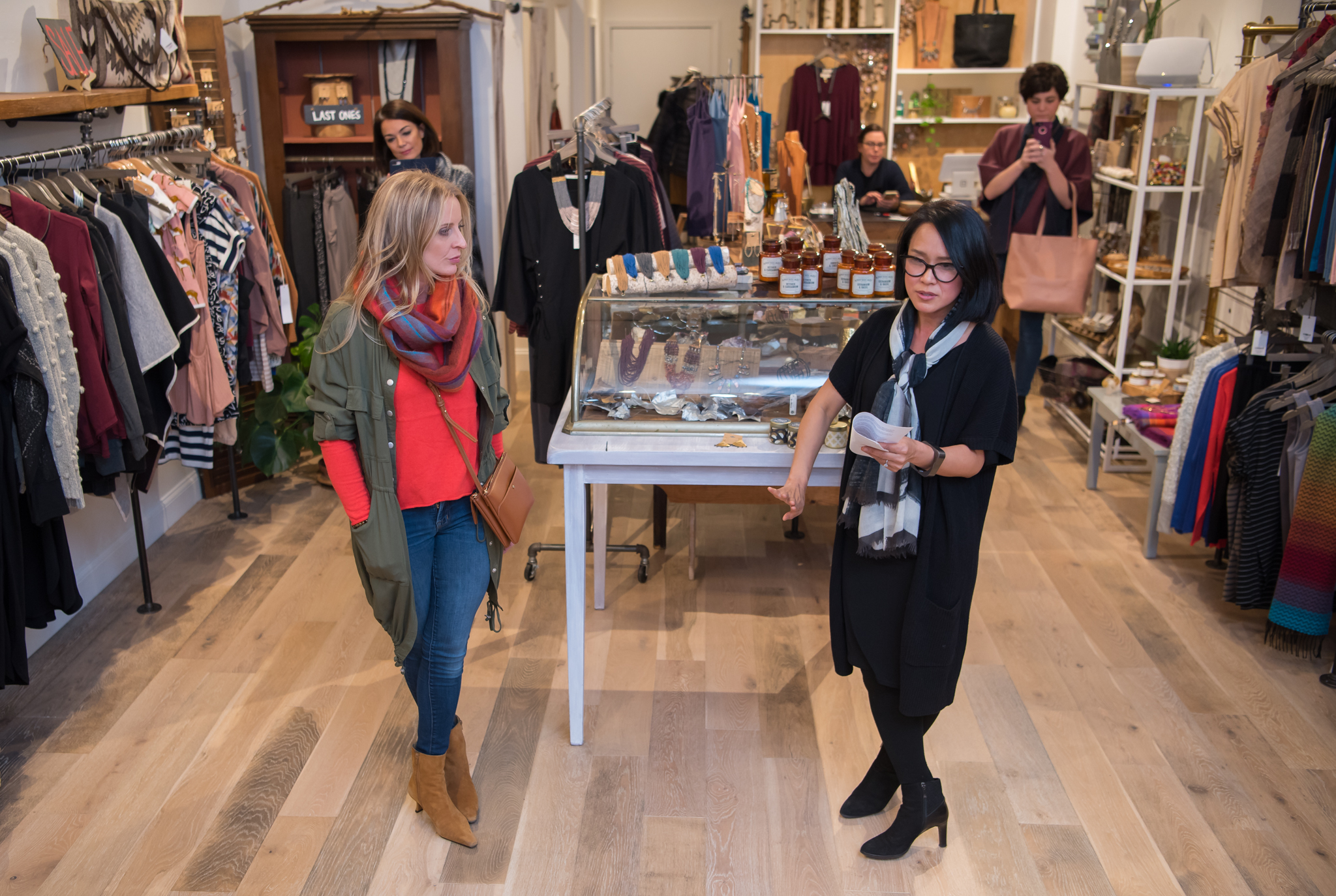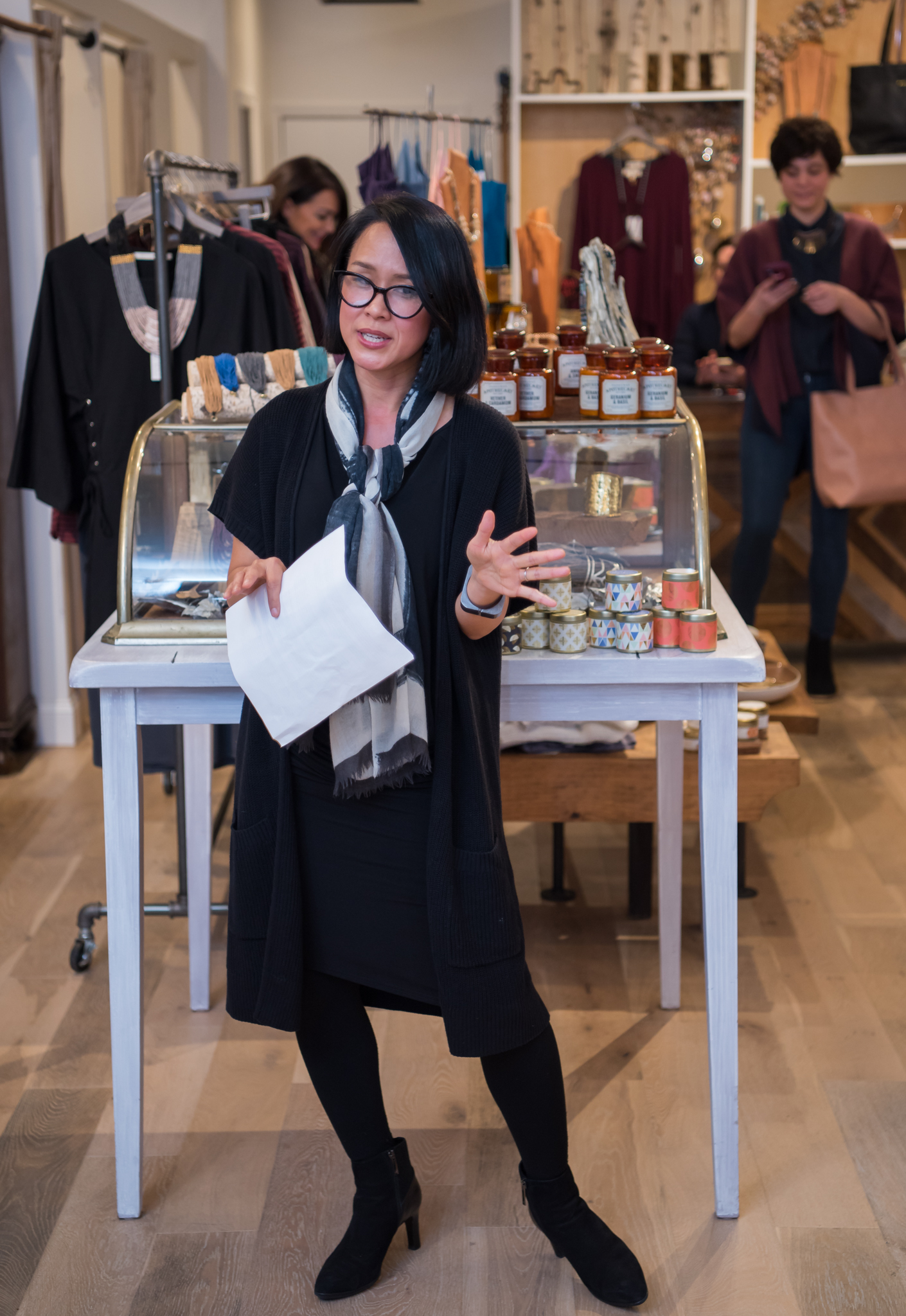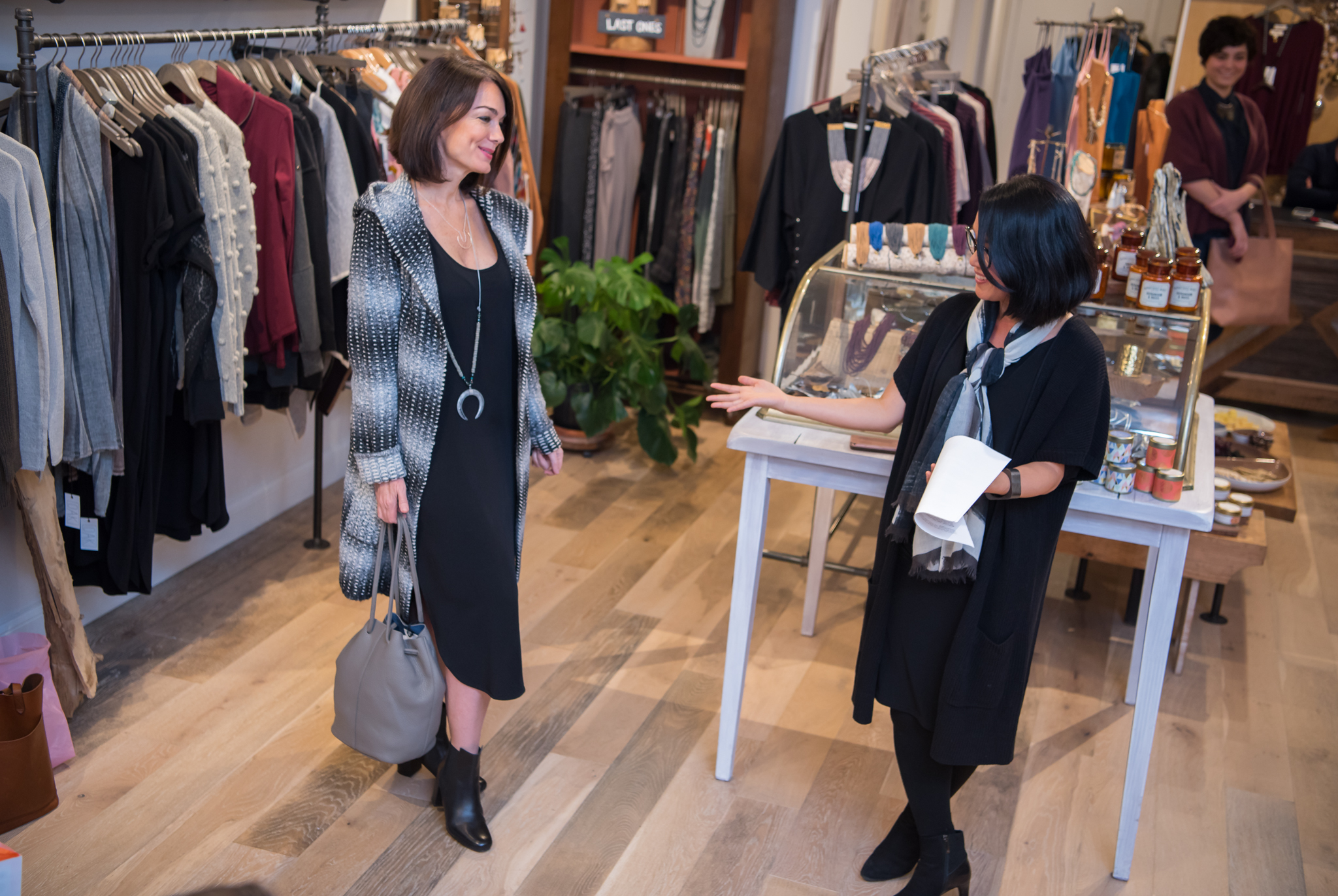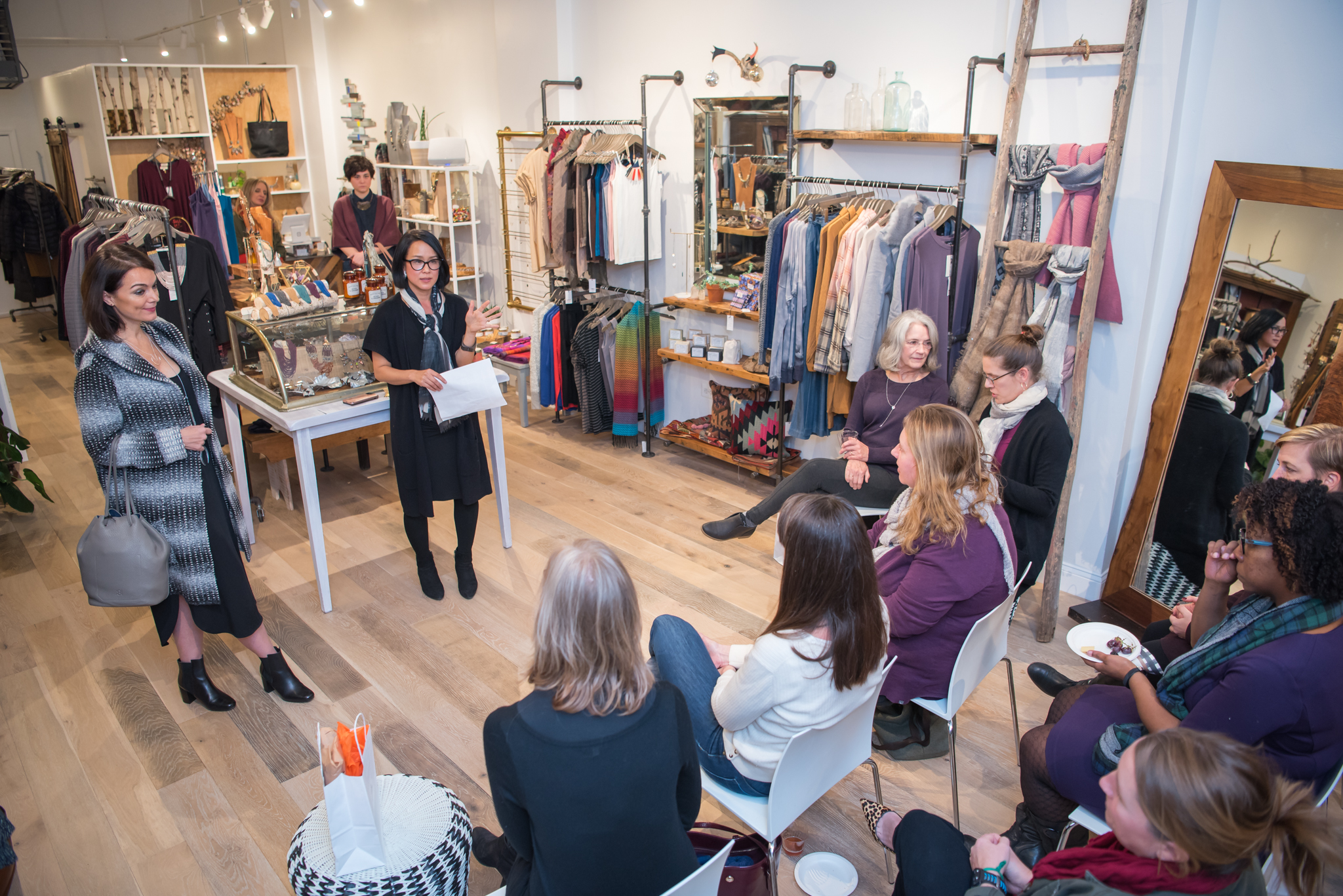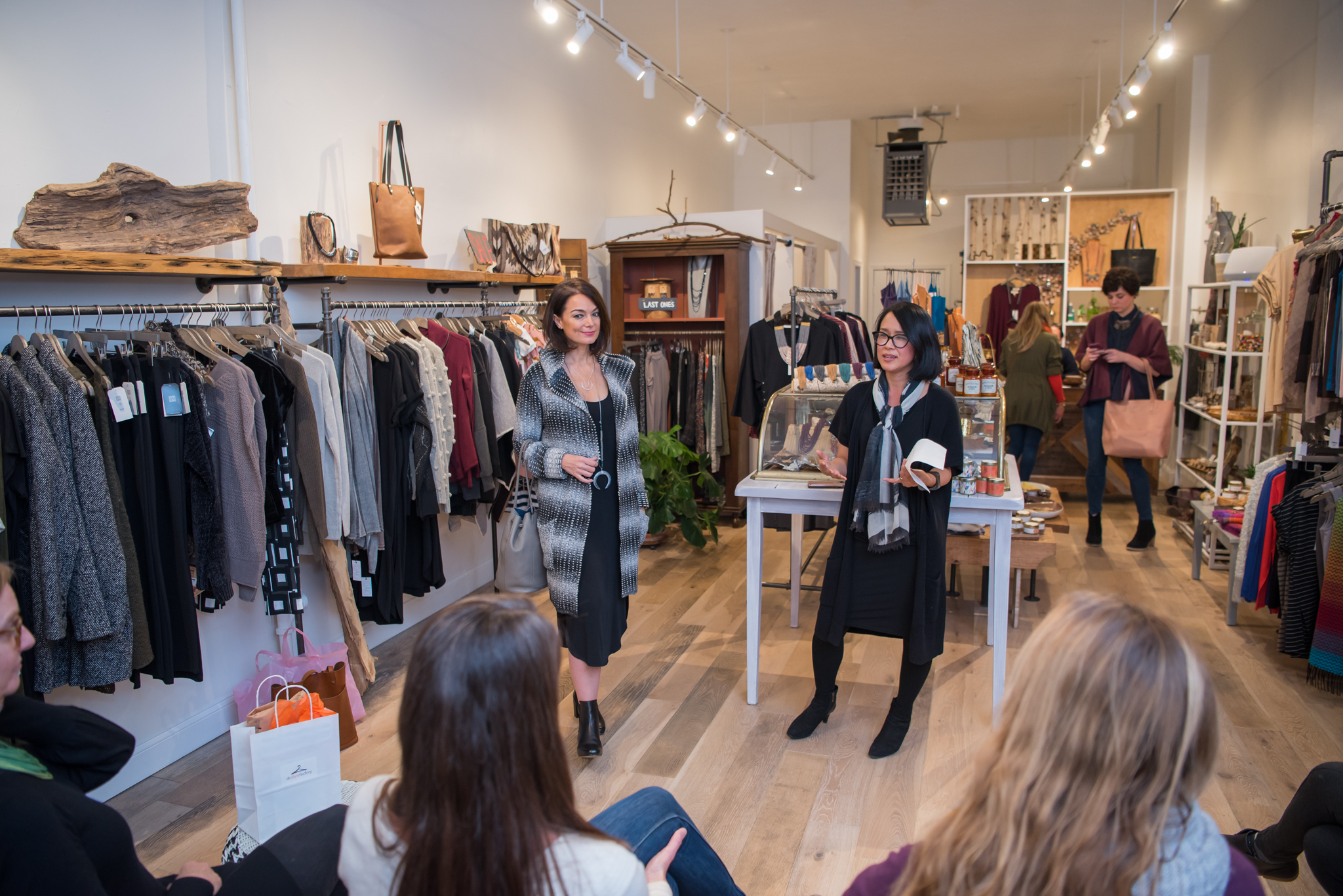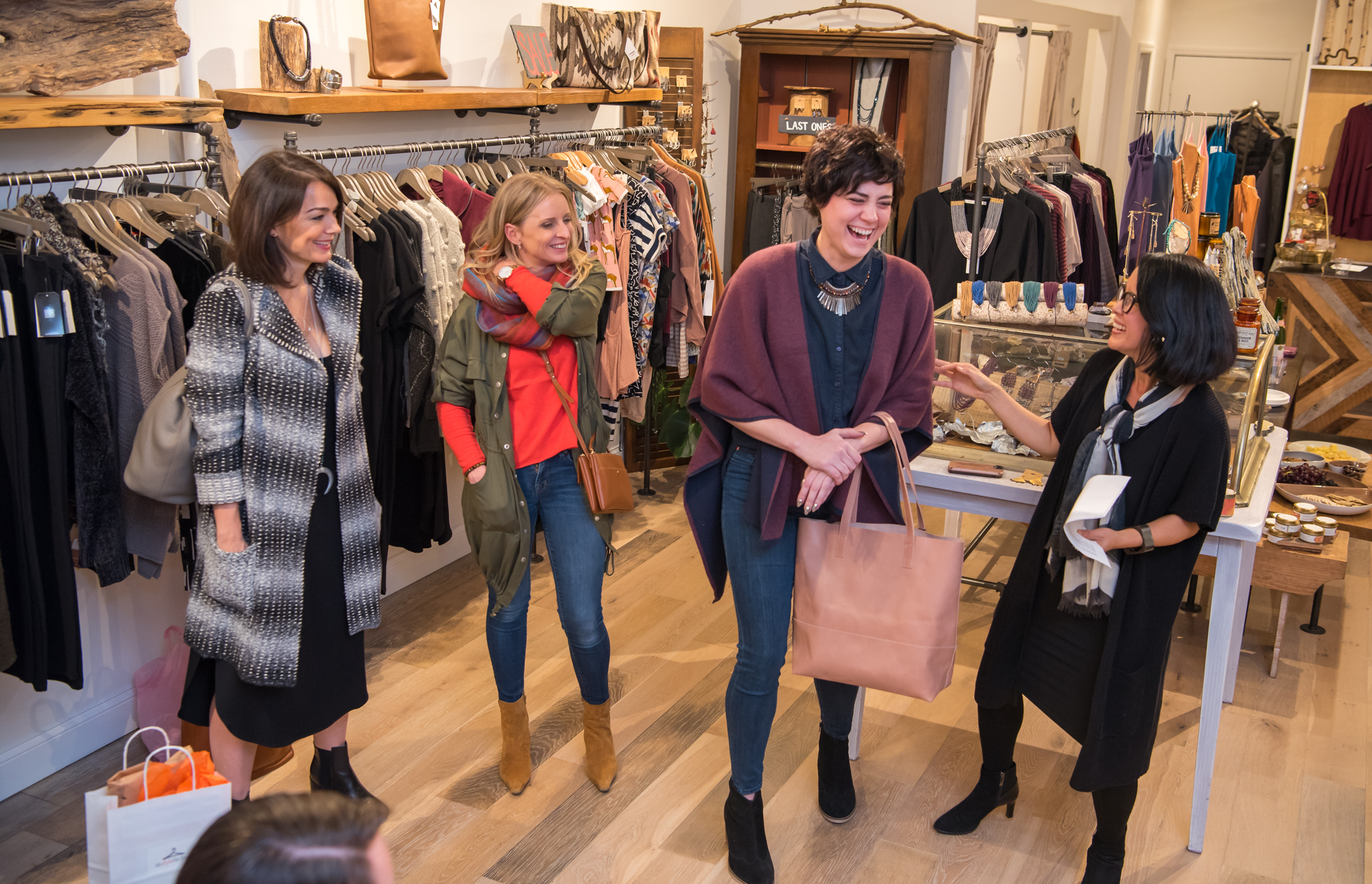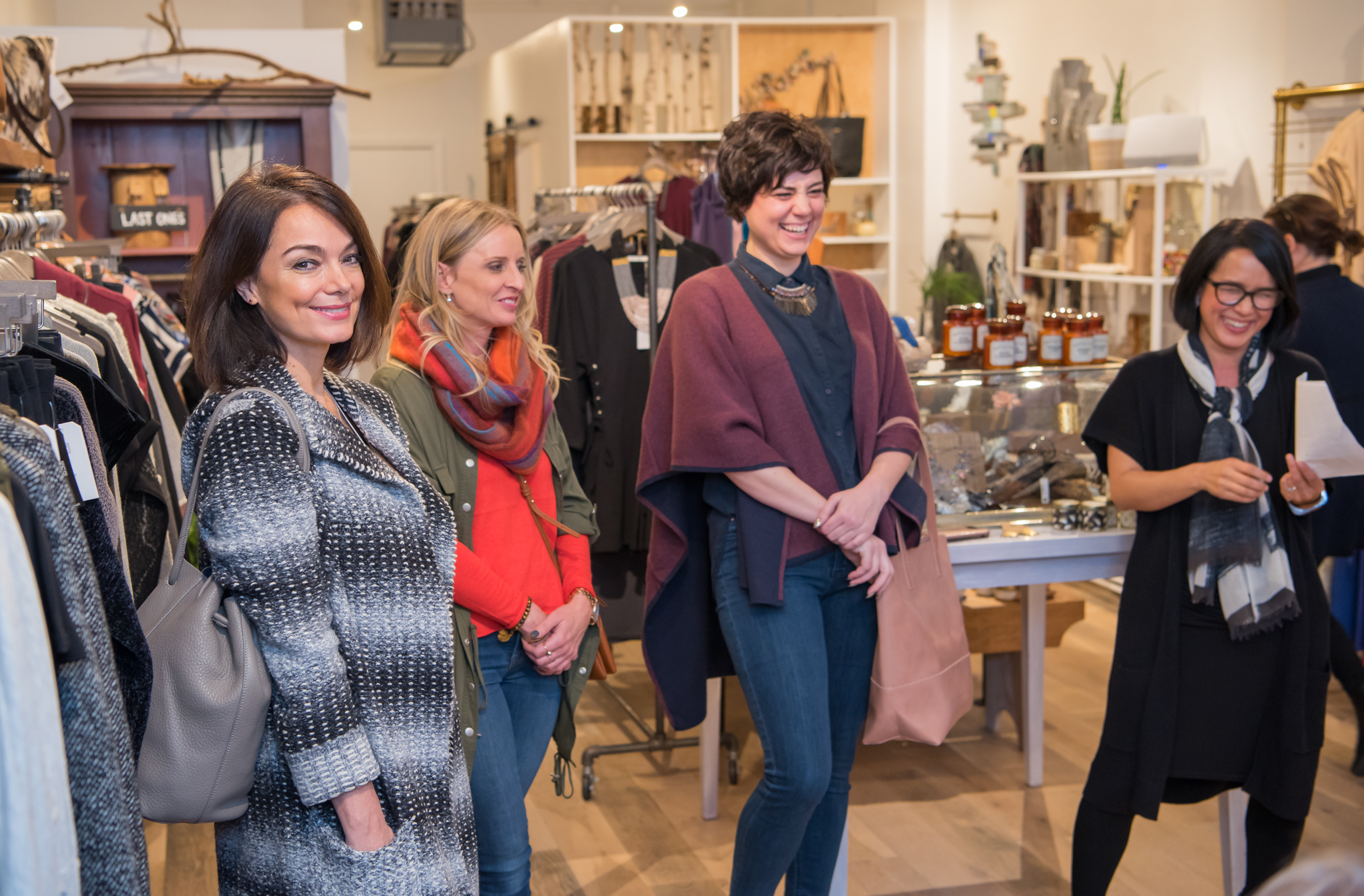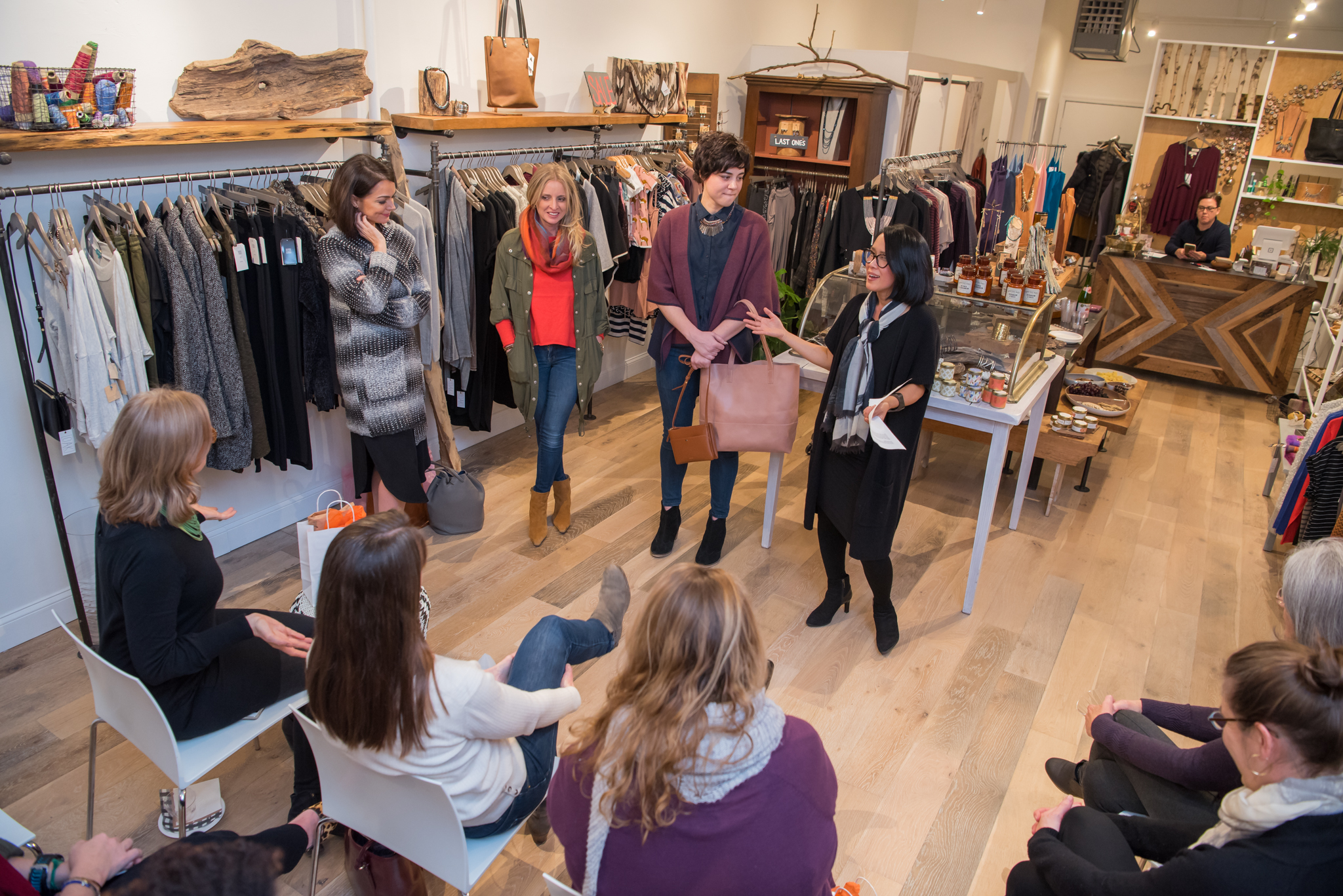 Interested in a style workshop for your group? Contact us at [email protected].