Fall 2017 Style Workshop: Building a Capsule Wardrobe for Your Life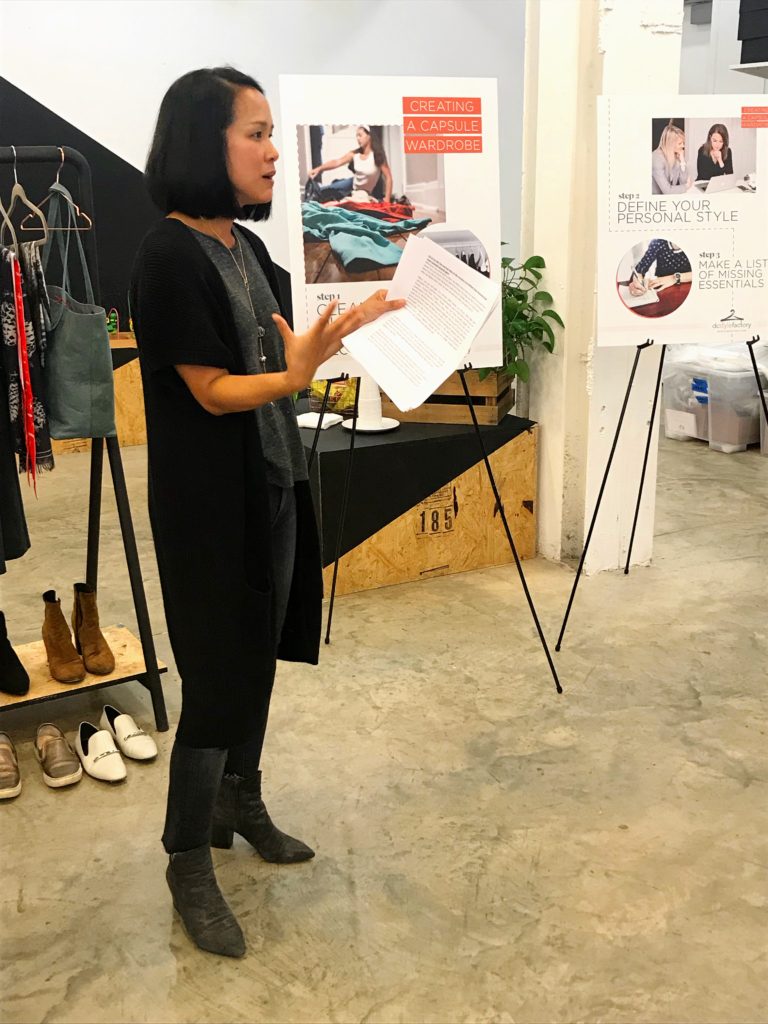 When I  started DC Style Factory  10 years ago, I was a personal shopper much like one you would find at Nordstrom or Bloomingdale's. I would pick up pretty clothing, provide them to clients to select from, track their receipts, and make any exchanges or returns. It was my job to keep up with what was current in fashion and make appropriate recommendations. A couple of years into my business, I met Stacy London. I worked for her Style for Hire company for a couple of years and trained with her. She inspired me to re-think my personal shopping business into a personal styling business. My goal became to help women find their personal style and build their confidence. I shaped my business and services around this goal.
Fast forward and today DC Style Factory continues to grow and evolve. We are now in the era of Marie Kondo, capsule wardrobes, style uniforms, minimalist lifestyles all in the midst of our busier-than-ever lives. We audit people's closets,  recommend investing in quality not quantity, and show our clients the versatility of their new clothing in a multitude of different outfits. We approach fashion and style on real-world practical terms — with a good dose of fun because what you wear is supposed to make you feel good, no?
This month, I had the opportunity to build on the one-on-one client work we do everyday. Our latest style workshop at Steadfast Supply, Building a Capsule Wardrobe for Your Life,  touched on all these style and wardrobe principles.
I walked our attendees through the history of the capsule wardrobe — what the term means today and how it can apply to their lives. We went step-by-step through the process from cleaning out your closet to selecting what should go in your capsule. I also built my own capsule wardrobe during the workshop to show how they could do it themselves at home. Finally, I sat down with each of the 12 attendees to define their personal styles.
I have already gotten texts, tags on social media, and emails from our workshop attendees with updates on steps they have taken to streamline and simplify their wardrobes. It is hands down the best part of my job — hearing from the people I have worked with.
Is your group is interested in learning how to build a functional, no-stress, put-together style and wardrobe? Email us at [email protected] today to find out about our Building a Capsule Wardrobe for Your Life!