Dressing Dad
Many people are surprised to hear that more than 25 percent of our clients are men — many of those men fathers. Men get stuck in a style rut just as easily as women so in honor of today's special day,  I wanted to provide some fun, easy styling tips to help busy dads on the go feel top-notch each and every day.
The area our dad clients feel most stuck is off-duty. It's when they're at a neighborhood party, a kid's birthday, out at the zoo, or out for a casual dinner out. It's those "in between" occasions when cargo shorts and a college tee just ain't going to cut it (keep those confined to backyard work, dads).
Here are some easy ways to address some of those pesky style issues dads deal with and simple fixes to upgrade his everyday style.
Pattern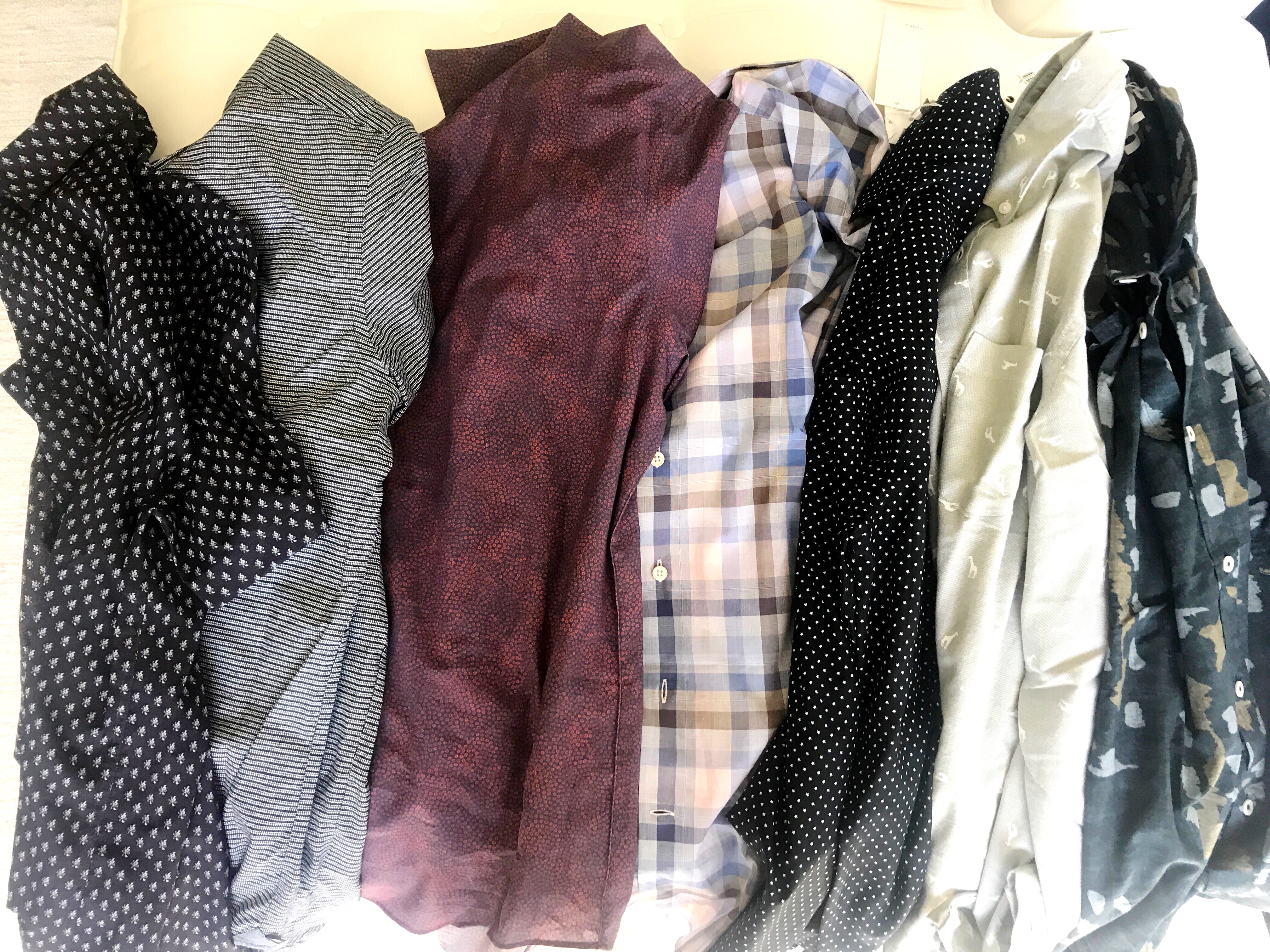 Men are self conscious about their changing bodies just like women. They often aren't as vocal about it as women, though. But, when we work with men, we hear ALL of it.  The biggest issue we deal with is the  "more around the middle." That often means a bigger belly, but they are also often talking about their chests!
Do opt for tees and buttondowns with texture, in darker colors, or with small-medium scale patterns. This helps distract from any lumps and bumps.
Slim Fit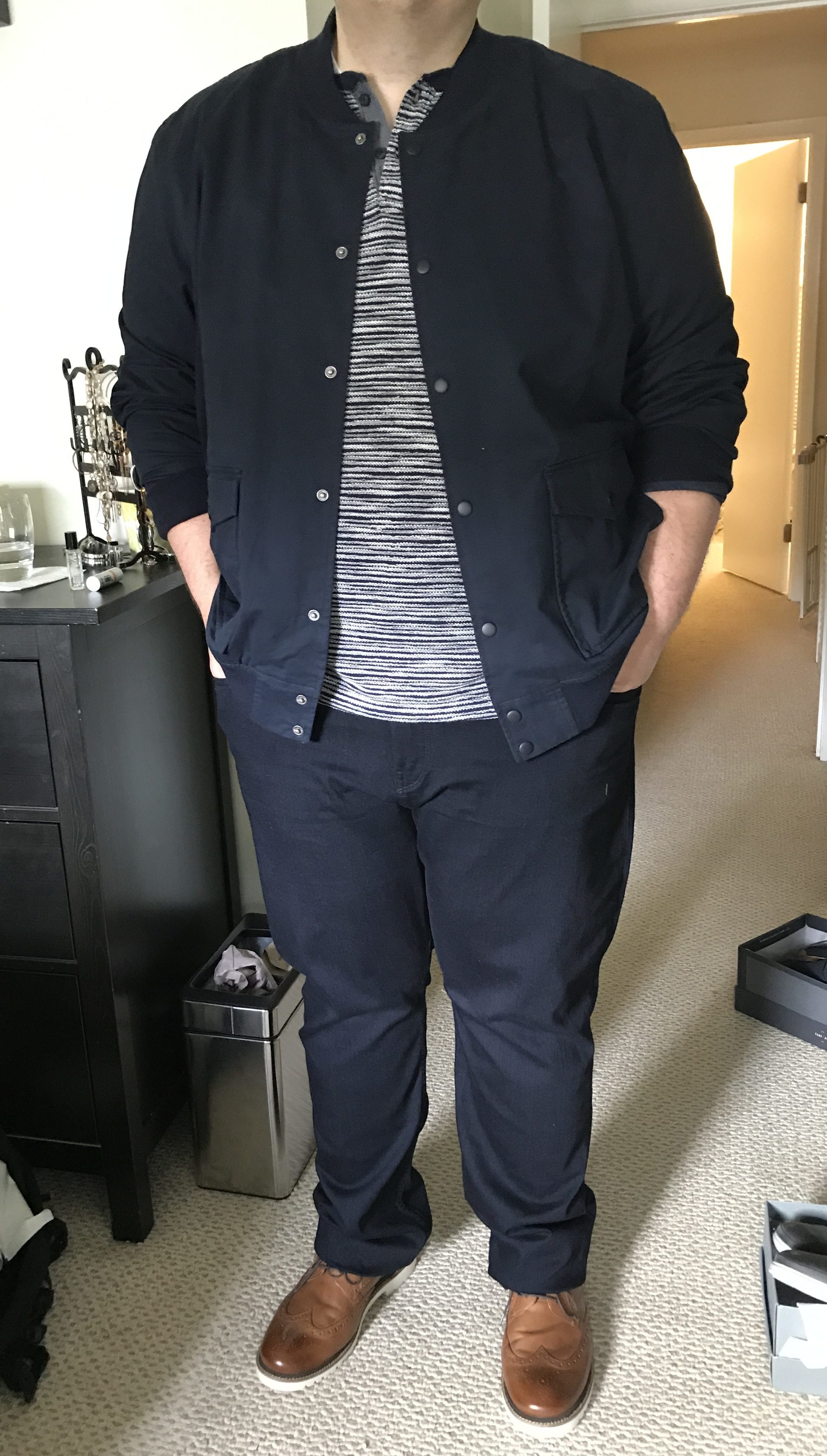 I don't care what your body type is, you deserve better than those relaxed fit, light wash jeans you have been sporting since '95. Up your game with a pair of slim fit, dark wash jeans. It will take 20 pounds and 20 years off your look.
Kicks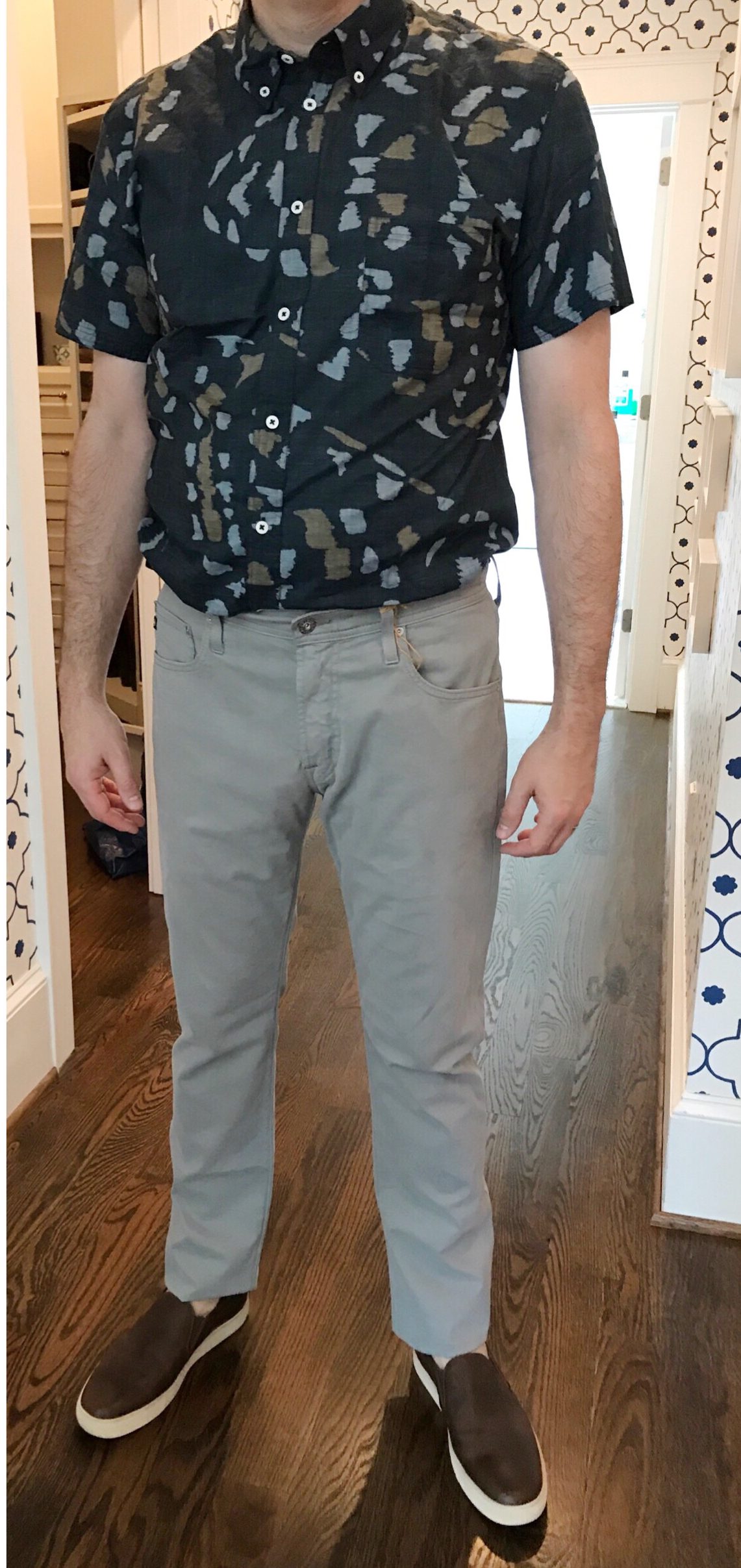 Upping your shoe game is half the battle of a polished, casual look. Instead of those tired running shoes, invest in a pair of leather slip-ons that will youth-up your look, but still feel totally age-appropriate.
Here's to a stylish Father's Day to all the dads out there!