Style Workshop: Building a Capsule Wardrobe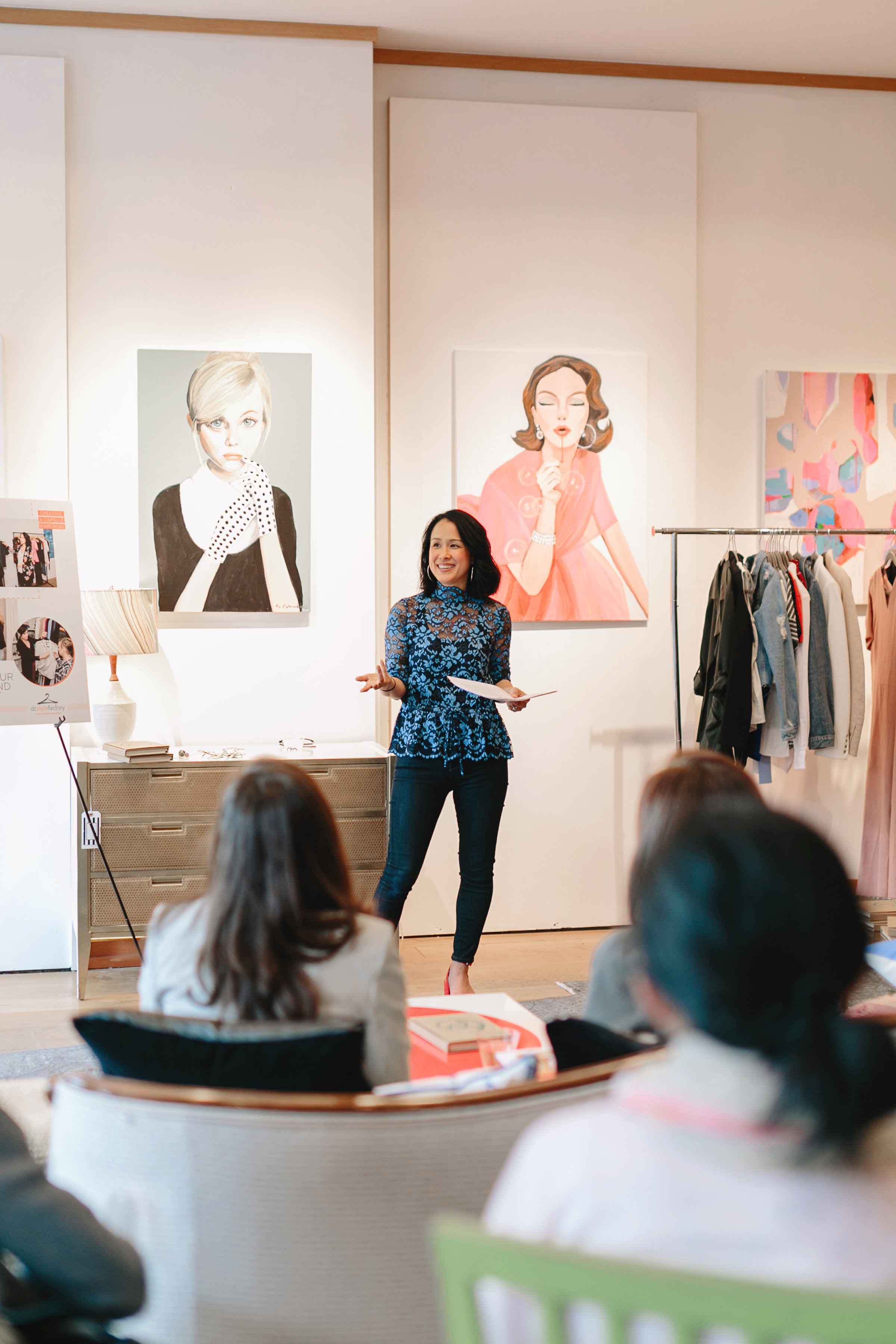 I had the pleasure of hosting a style workshop at the Sabrina Cabada pop up store a couple of weeks ago to a group of women. The topic? How to create a capsule wardrobe.
What is a capsule wardrobe exactly? A capsule wardrobe is a mini wardrobe made up of really versatile pieces that you can dress up and down. A little fashion history: The term was coined in the 1970's by London boutique owner, Susie Faux. Donna Karan popularized it in '80s with her Seven Easy Pieces collection, which included things like the LBD (Little Black Dress), cashmere sweaters, classic black pants, and a blazer - the perfect capsule for the working working woman. Karan's collection was based on the idea that with the right basics, a woman could accomplish anything. It certainly struck a note with her audience during a time when women were transcending career stereotypes and aiming to shatter the glass ceilings of corporations and politics.  
Fast forward to 2010 and the rise of the minimalist lifestyle. An uber-popular capsule wardrobe website project 333  jumpstarted a new movement in dressing. Unlike Donna Karan's seven easy pieces, this capsule wardrobe has every piece that you will need to last you for a 3-month period — a full season. Then in 2014, another capsule wardrobe blog, The Un-Fancy, reworked the capsule to include 37 pieces for a 3-month period. It is about defining your style now and what works for you today; asssessing what your own; and determining what you need to add.  Capsule or not, we do this everyday with our clients.            
Thinking about creating a capsule wardrobe can be daunting. I find it helpful to describe it to my clients as an experiment rather than a final decision about  your wardrobe.  It's for anyone and everyone who wants to try it — whether that is for a year, a season, a month or a week.  I guarantee you will learn lasting lessons  that will make you more thoughtful and intentional about shopping, your personal style, and wardrobe.
A special thank you to Nicole Lanteri, Mira Jean Designs and Sabrina Cabada for hosting us in your gorgeous pop-up space. Also thank you to The Hive/The Shoe Hive and Mimi Miller for popping up at our pop-up. Our attendees were thrilled to shop capsule-worthy pieces!
To host your own capsule wadrobe workshop, email us at [email protected] today.
Photography by Jen Eun of Eun Creative.