DC Style Factory Style Workshop: Beyond the Suit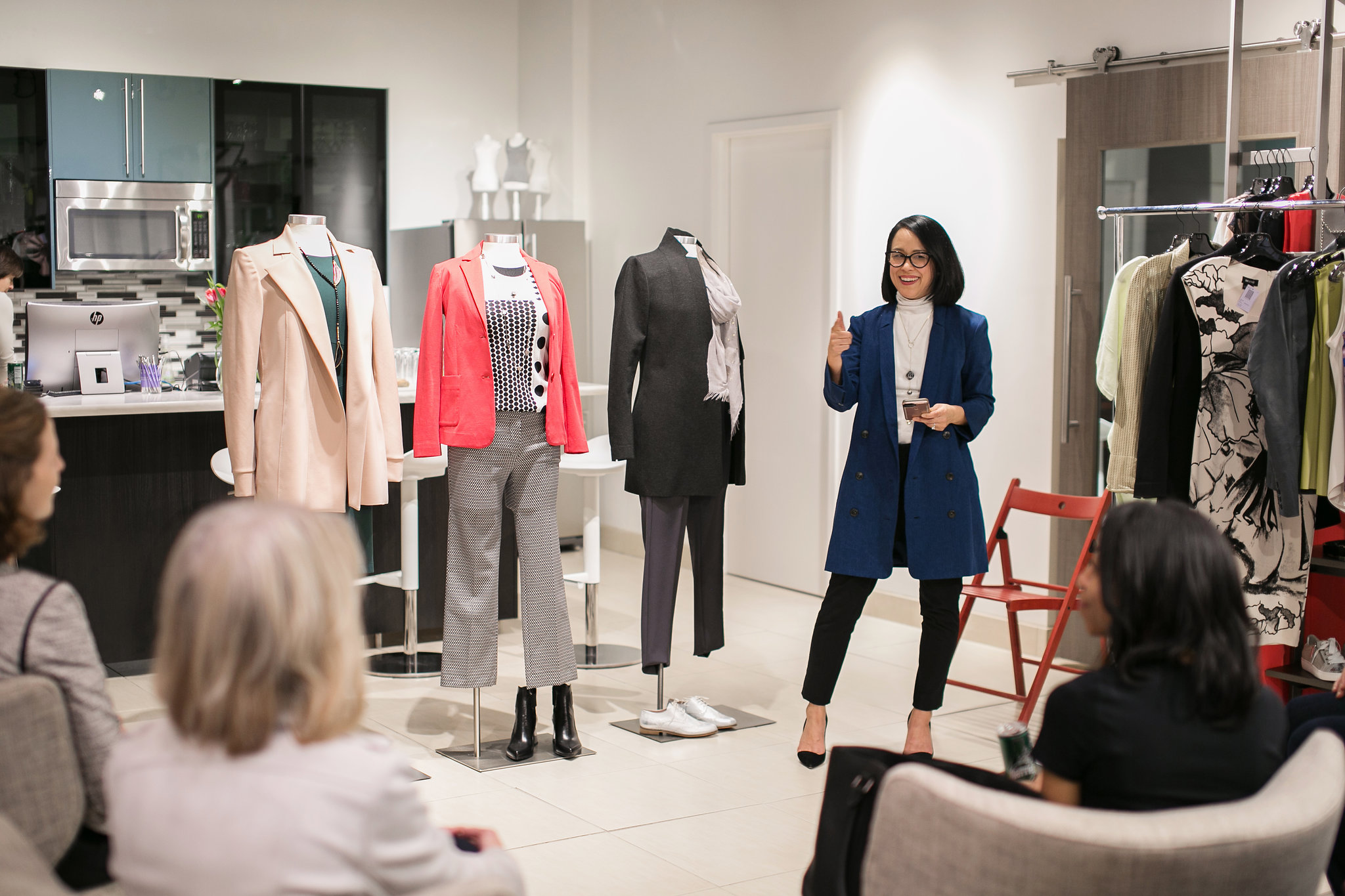 Last week I had the privilege to partner with one of our favorite boutiques, Betsy Fisher, for a style talk.  When Betsy asked what I wanted to talk about, I knew right away I wanted to discuss the shift we've seen in office style from formal suits to more business-casual separates.  Even our clients who work in very conservative offices are asking for more versatile, relaxed looks. Comfort has also become a priority for women when it comes to workwear. Blazers and work pants have stretch. Women are showing their arms. Gasp! And yes, athleisure is still going strong. So, how do we dress in a work environment where the rules have become less black and white, particularly for women? How do we exert our power through dress in the era of business casual? I covered several fool-proof formulas for separates and how to play around with color, pattern and texture within those formulas.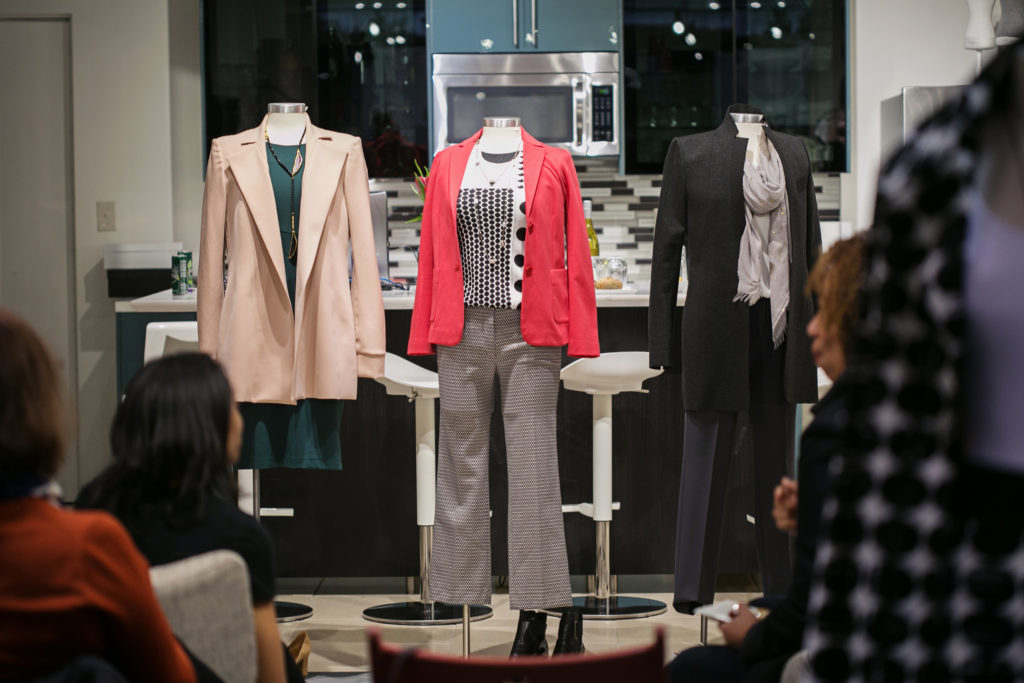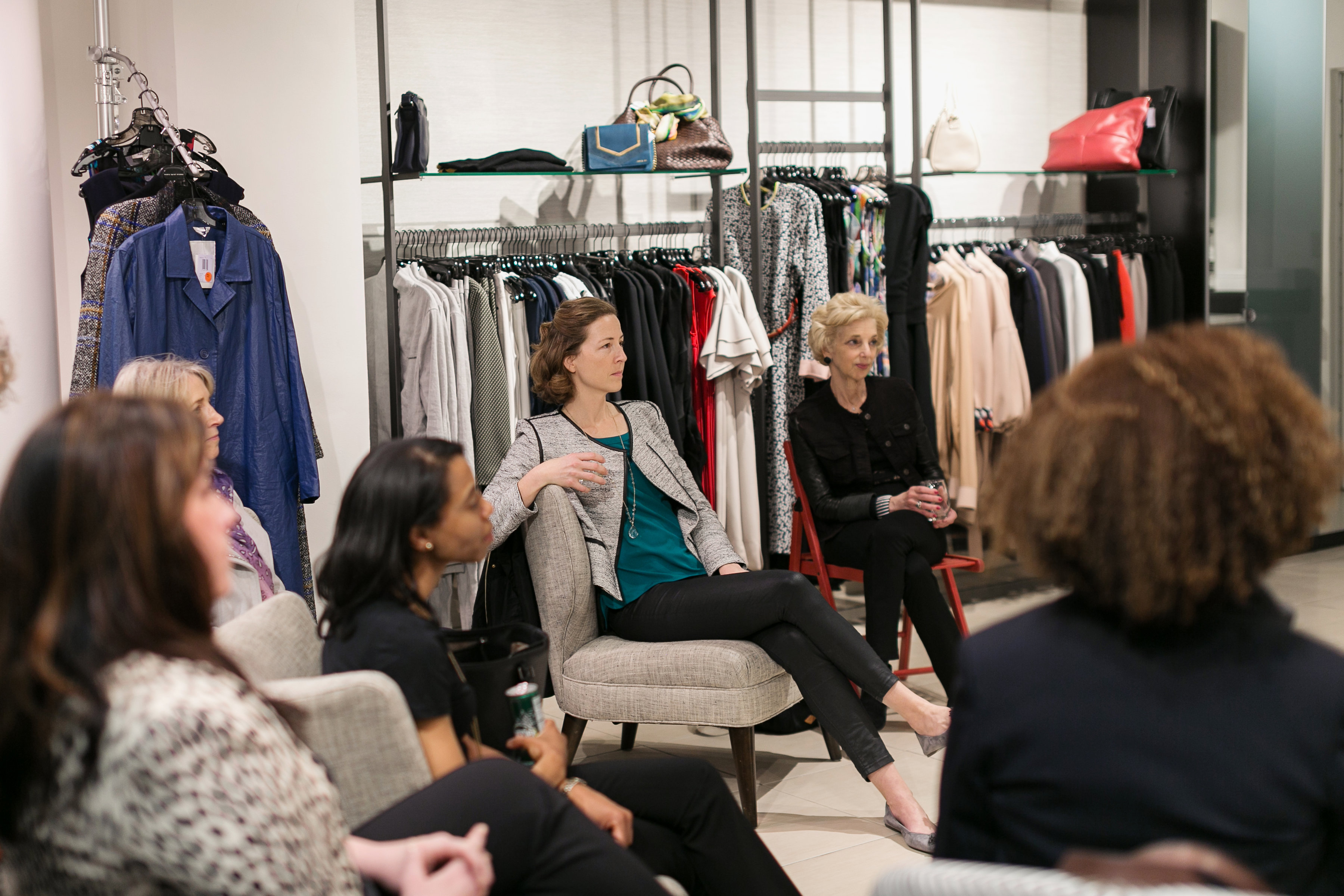 Formula 1: Skinny Trousers-Sleeveless Blouse-Blazer-Pumps.
Within this formula, try a little pattern mixing, which never gets old in my book. Instead of trying to mix a pattern blazer with a pattern pant, which can come off costume-y, mix within your base layer — your top and your trousers. Select a like color so the two pieces go together. Pair one bolder print with one smaller print. Anchor the look with tailored closet essentials — a solid neutral blazer (black) and pumps. These tailored pieces are what ground your look, keeping it polished and professional.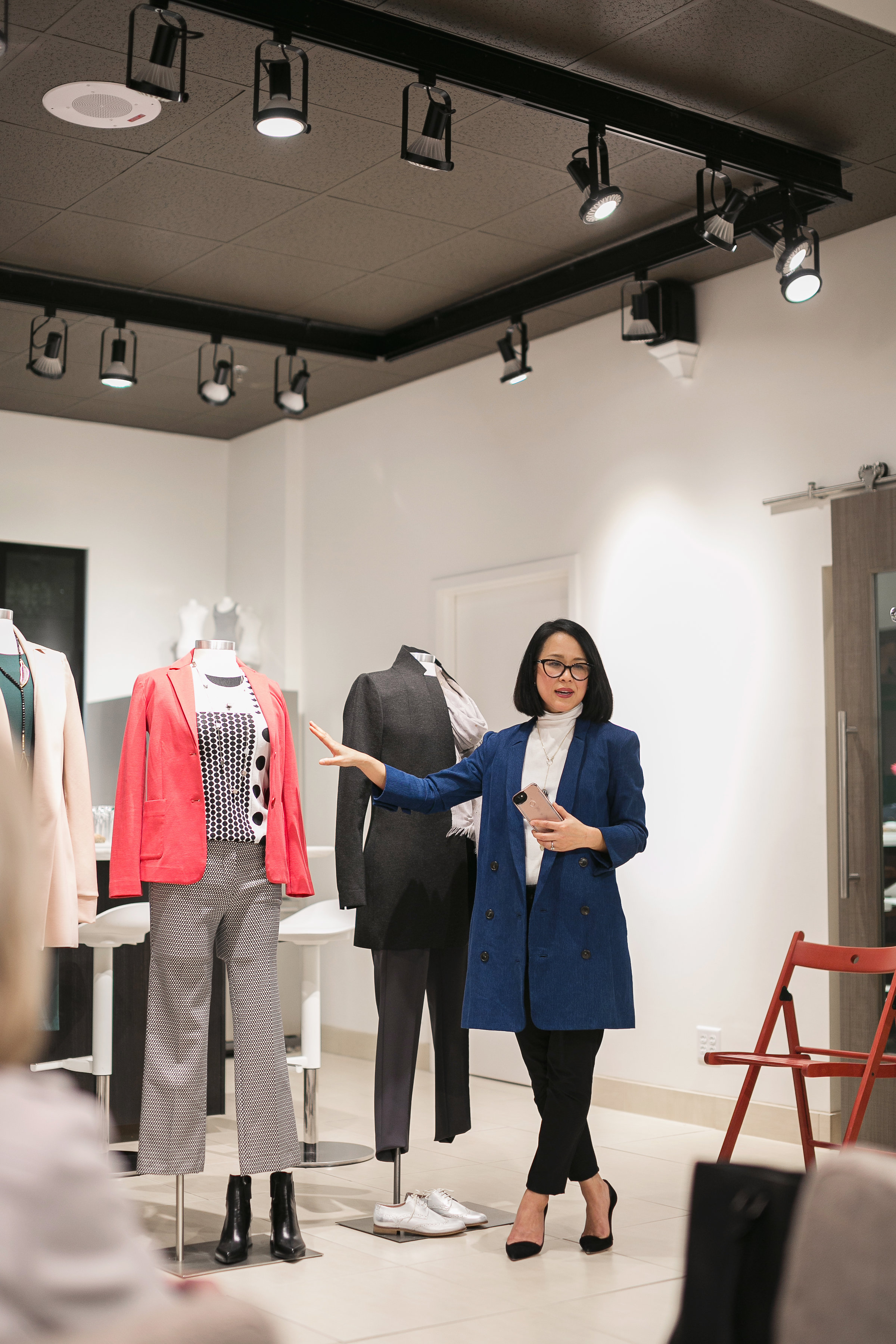 Formula 2: Dress-Long Cardigan/Jacket-Pumps
In our second formula, we would pair a sheath dress with a long cardigan or jacket. You can always do a classic blazer with a dress for a more formal office look that has just as much impact as suit. But, what cardigans are acceptable and what could be an alternative to a traditional blazer? First, go ahead and ditch the crewneck cardigan. We all remember the J.Crew Jackie cardigan in its heyday. To elevate your office style, opt for longer, draped cardigans (not too much volume) in a wool or lux cashmere. It is an elongating silhouette and reads sophisticated topper instead of little girl sweater.
Now onto the challenge. Within this formula, try stepping outside of what is expected in terms of color. I think we all know how to do a color sheath with a neutral cardigan or vice versa. Try combining analagous colors. These are colors that are next to each other on the color wheel. These like-minded tones together will create an interesting, harmonious and slightly monochromatic look. Try pink and red, mint green and forest green, plum and a bright blue, purple and red.
Formula 3: Pants-Blouse-Soft Jacket-Flats
In our third formula, we dress down even more by talking flats. Not all my clients will do flats to the office so it really does depend on what your work environment is. For example, I have a number of clients who are partner at their law firms, and I would never put them in flats to the office. But, I also have clients who work at nonprofits with very casual Fridays where flats would be appropriate.
The key to doing flats to the office is they need to be structured and have a longer toe box. Ideally, they will have a pointier toe. For your layering piece, opt for something that has more structure than a cardigan. For example, use the blazer from the first formula with trousers, but accessorize it with a scarf instead of a necklace to soften your look.
Within this formula, my challenge to you is to play with mixing different neutrals. Whenever I mix black and brown or brown and grey or navy and black, my clients always give me a little a side eye — until they see how lux and chic it looks to combine various neutrals of different textures.
A special thank you to our amazing audience, my team, and the Betsy Fisher team for a wonderful evening. We hope you'll be inspired next time you head into the office to go beyond the suit!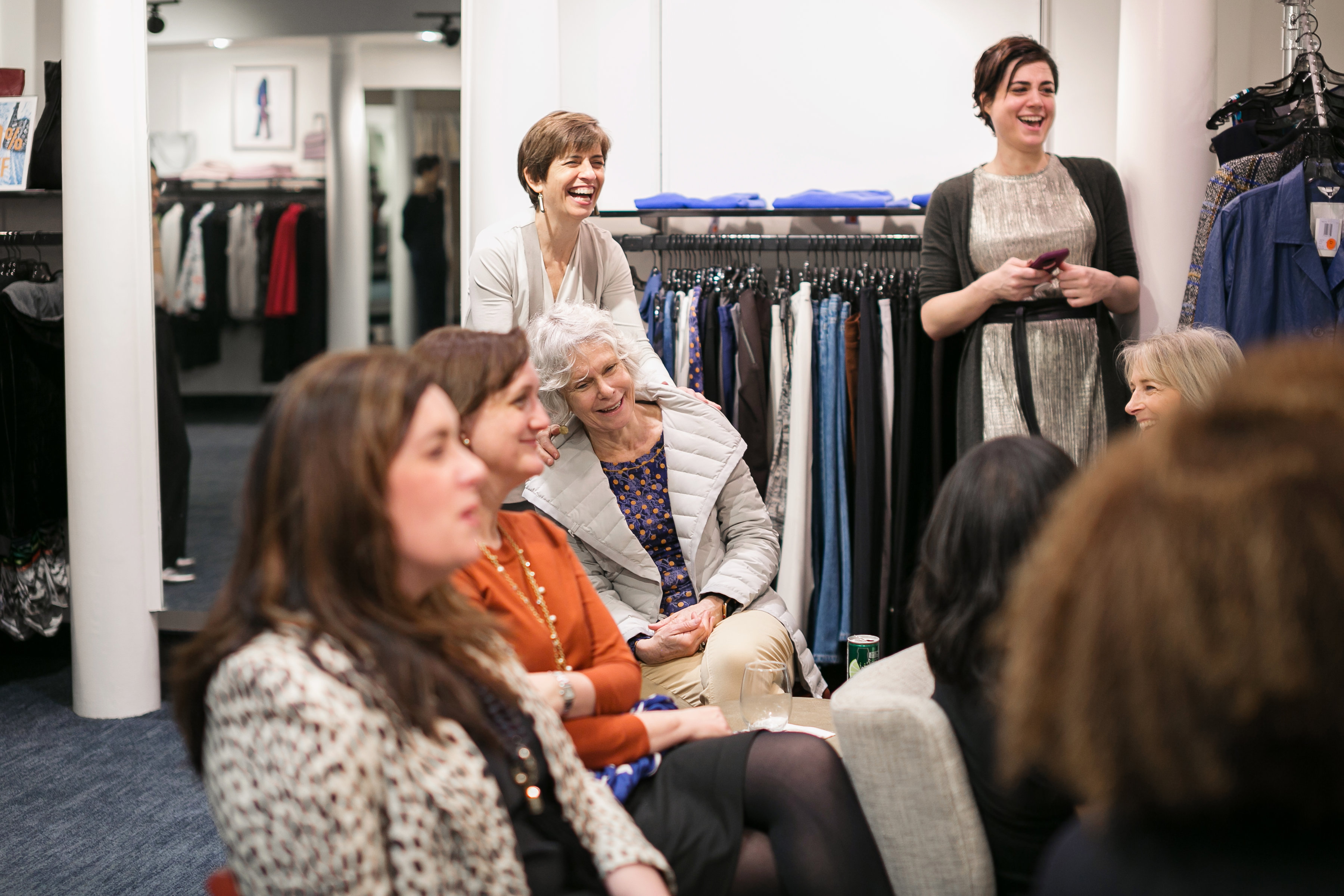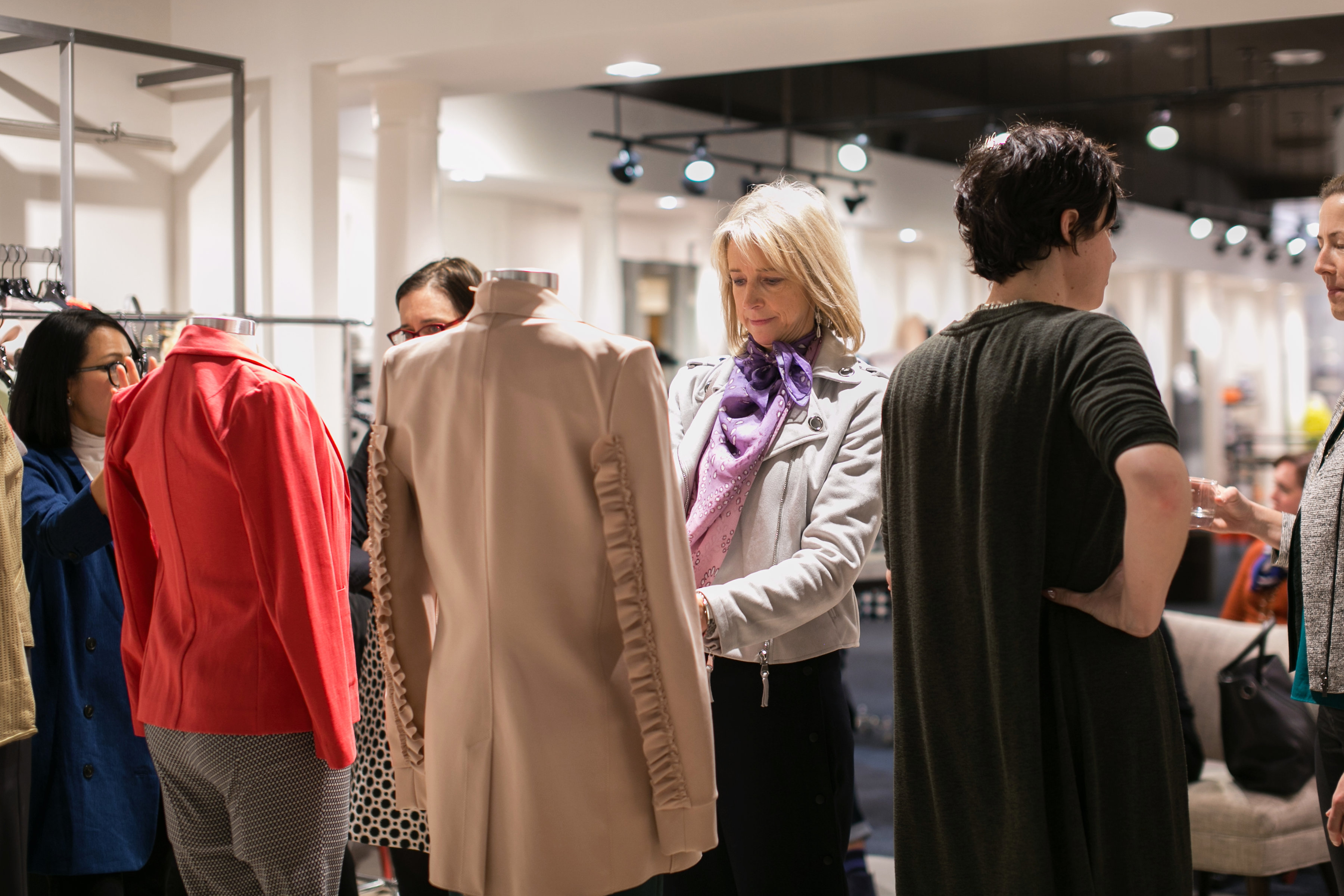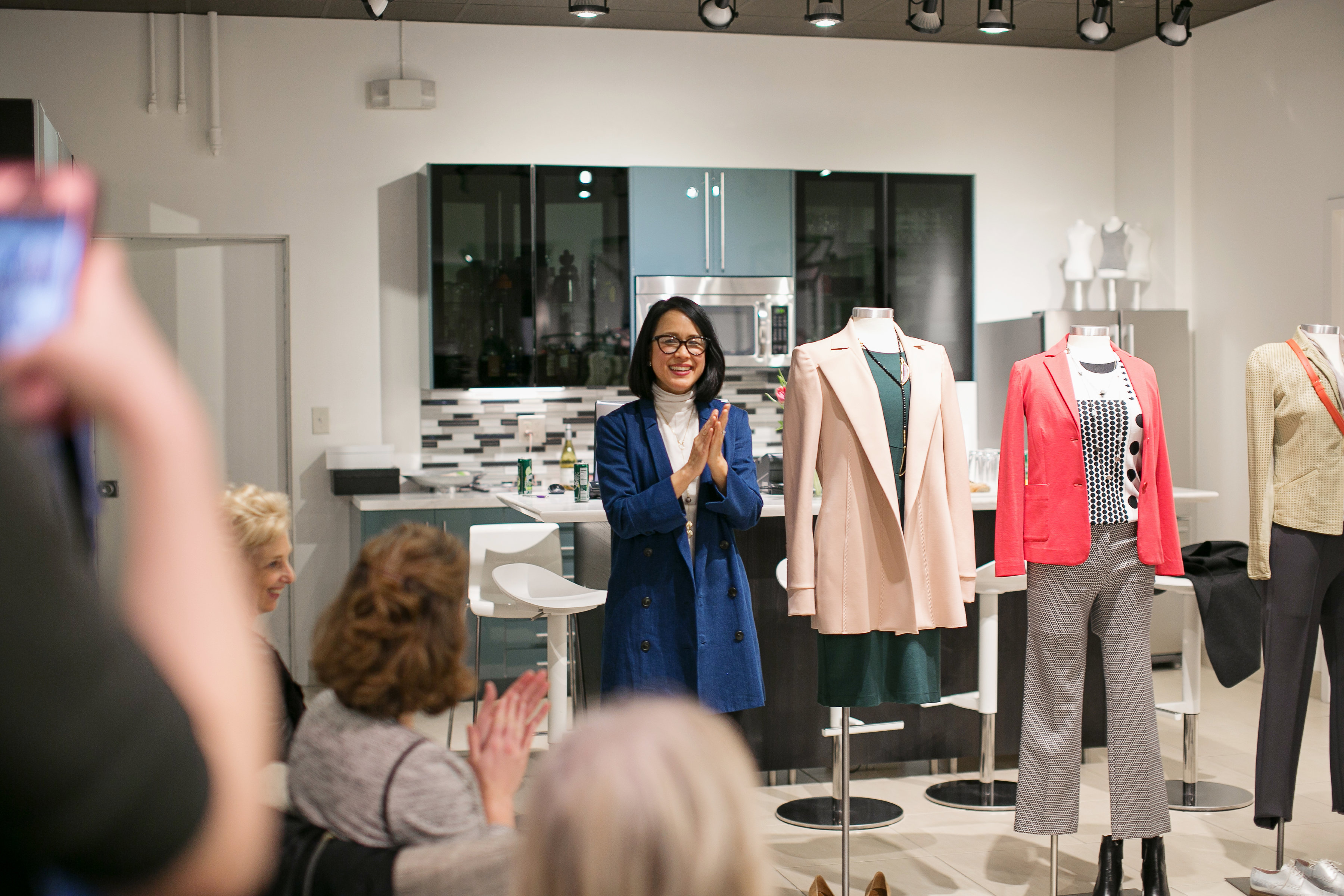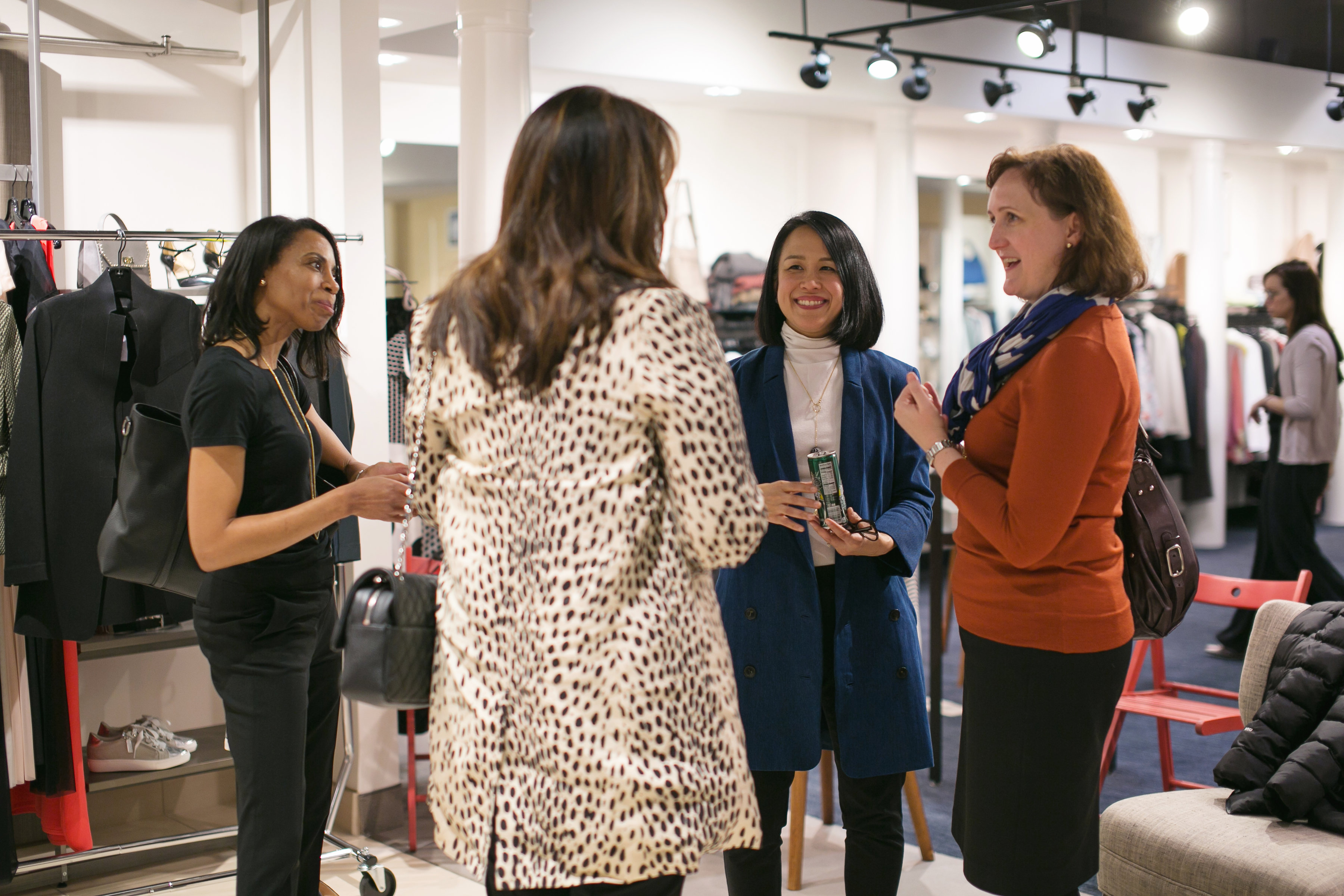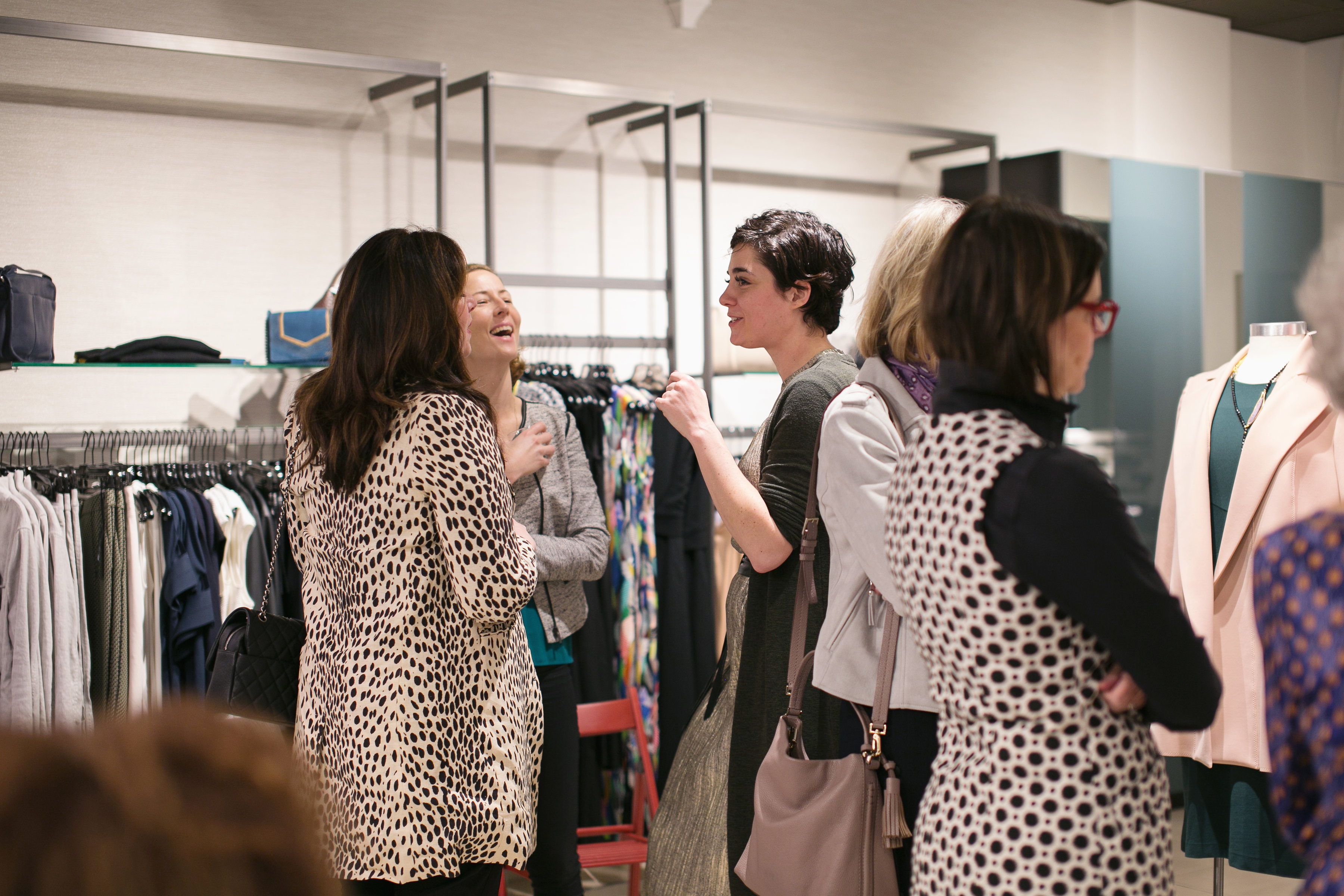 All photography by Eun Creative.